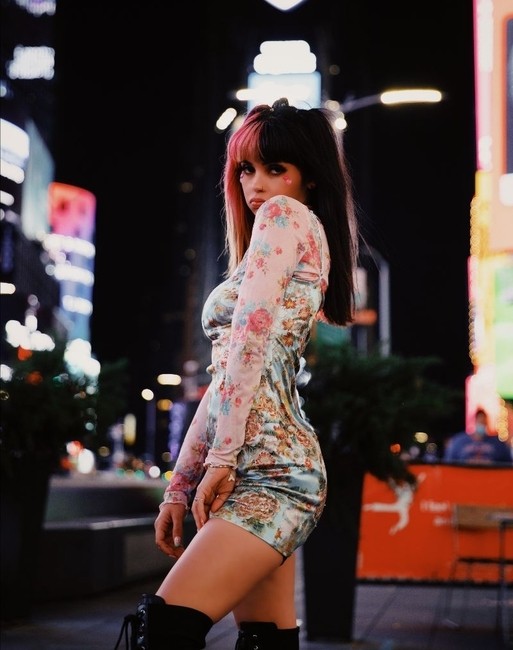 Venezuelan artist and creative director ANDREKZA, releases highly anticipated debut EP Cassette – Lado A today via Steve Aoki's Latin imprint – Dim Mak En Fuego. The flirtatious and catchy focus track, "Tuve," features critically acclaimed multi-instrumentalist Gabriel Garzón-Montano and serves as a reminder to love freely and enjoy the beginning stages of a relationship without holding back. "Tuve" was produced by LUYO (J Balvin, De La Ghetto, Lele Pons) and composed alongside Venezuelan artist and songwriter Natural Nell.
"Sharing my emotions and my art was always something a bit complicated for me, but when I saw Gabriel's work, I fell in love with his subtle way of expressing himself through his delivery, the very special way he sees music and art. We met while filming the music video for his song 'Muñeca,' which I directed. I then went to NYC and Gabriel recorded the song in a hotel in Brooklyn. We express ourselves with no limits and that's very important to me," explains Andrekza about how "Tuve" came to life.
https://www.instagram.com/andrekza/
"After sharing songs and demos via FaceTime she suddenly played 'Tuve' and the song seemed crazy to me! That melody. That modern magic that Andrekza wields marked me right away. I said 'duuuuude this flow is heavyyyy' so I recorded it," affirms Gabriel about his collaboration with Andrekza.