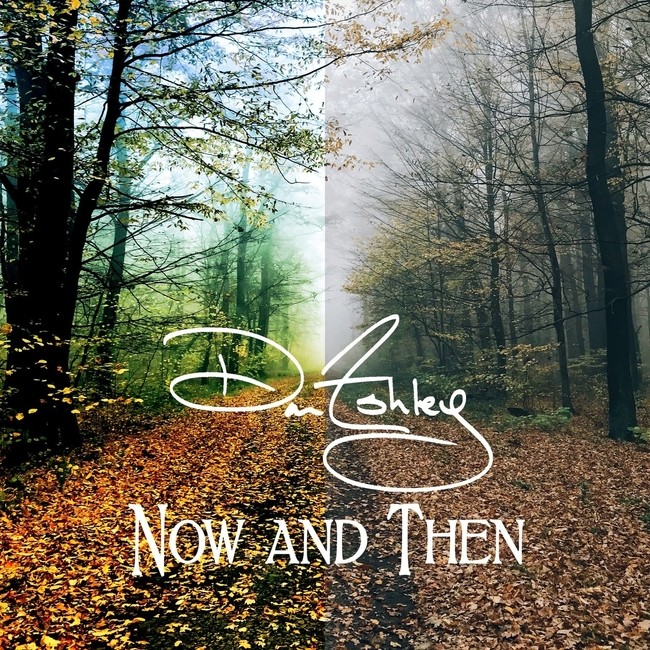 Hailing from the San Francisco Bay Area, Dan Ashley blends a hybrid of Americana, Country, and traditional Rock and Roll. His sound and style seem to be equal parts substance and character-driven. He has established a certain credibility, by opening for artists, such as the late Eddie Money, and becoming quite prolific in the process. His current single, entitled "Now And Then" is a reflective piece, with a slightly folk style backdrop, only with more swing, and even a touch of lounge stylings. His delivery is that of a narrator, observing and delineating, as he weaves a basket of life to contemplate.
WEBSITE: http://www.danashleymusic.com/
TWITTER: https://twitter.com/DanAshleyMusic
INSTAGRAM: https://www.instagram.com/danashleymusic/
FACEBOOK: https://www.facebook.com/danashleymusic/
Stars align/in the celestial sea/for you and me, is the type of imagery that Ashley weaves on "Now And Then." This particular song sees Dan Ashley wax poetic, more than one might expect, as he paints luminescent images of a tranquil setting. Ashley is that type of singer that has a Broadway-style voice, only to rein it in at precisely the right moment, to resemble something more stripped-down, and heartland bred. His North Carolina roots may be responsible for the Americana aspect of his music, as he reportedly grew up in a rural setting. He has admirably blended his upbringing into an amalgam of classic pop, and am standards.
The production on "Now And Then," is hit and miss on detail. There are times that it seems that Ashley's vocals are a little behind the tempo. Some of the backing tracks, could use a bit more color and accentuating. Dan Ashley's lyrical phrasing isn't always linear or verbally fluid, yet he is incredibly visual in his description. He's a confident storyteller, with a propensity for poetic musings, that strengthens the core of his work.
By Ashley's description, part of what inspired "Now And Then" are the things that ground us and the values, we hold onto. Sometimes it seems as though, we can see and feel ourselves changing, before our very eyes. We evolve in ways that we didn't expect, and what seemed so important to us, yesterday, isn't so much so as today. Yet, there are philosophies, beliefs, and ideologies that we can remain devoted to, for a lifetime. It's notable what these ideals are, because we seem to discard more than we retain, throughout our journey.
There's a lot to get lost in, on "Now And Then." Dan Ashley uses symbolism to add a layer of depth to his already thoughtful songwriting. He blends several genres to arrive at a unique impasse of art and showmanship. "Now And Then" is not without a few easter eggs of wisdom, and subliminal passages of reflection. It's the bridge between nostalgia and today, with footnotes that document the excursion, fondly.
"Now And Then" is not a perfect track, but nor is the life that it is looking back on, and evaluating. It is a song that you are glad to have experienced, upon its conclusion, and that forms like moss on a tree, over time. It represents the identifying features that we develop, which go on to become defining character traits. It's the simple joy of living a life, and possibly wishing that we had made a more concerted effort to appreciate the moment. So we then walk forward, putting the effort towards cherishing the moments, that remain.