Jude Gwynaire shares his insight on his single, "Blue-Eyed Girl from Kilkenny" below.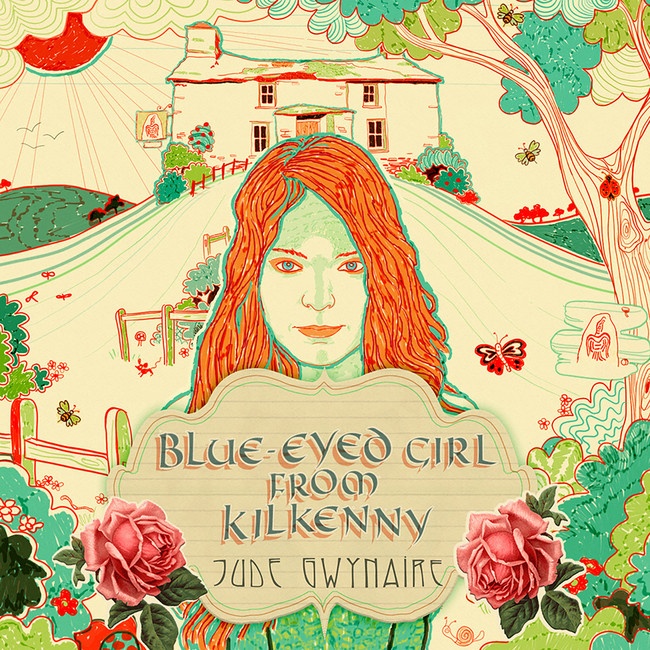 Skope: Since Kilkenny is a county in Ireland, is this a place you've visited and are familiar with?
Jude Gwynaire: Actually, I've never been there. Would love to visit Ireland, though. Ireland's myths reach back thousands of years, back to the age of the Celts. Yet still today they whisper through forests, adding mystery to some of the island's most wonderful landscapes. I've tried to capture a little of this 'magic' in the composition, and, also, my forthcoming album 'Music From Slate Bird'. The house on the hill, behind the girl, appears on the cover of this album (in a different guise), and is meant to be a musical retreat/recording studio.
Skope: The girl is a pictured as a redheaded (probably) Irish girl. Is the song inspired by a real person?
Gwynaire: No, sadly not. It would be great to compose more songs about her, though – or maybe even a few stories. In fact, why not a complete novel?
Skope: She appears little mysterious, kind of like The Mona Lisa. Was this also your intent?
Gwynaire: Definitely. I think my artist colleague, Toby French, did a wonderful job on the cover. It almost has a 'storybook' feel to it.
– https://open.spotify.com/album/5CghU1olAKTCs6ndXhaR7A
Skope: What is the significance of calling her a "blue-eyed" lady, as – I assume – most women from that part of the country are blue-eyed?
Gwynaire: It just sounded like a cool title.
Skope: The song has a Celtic feel to it. Is this the first time you've explored this style of music?
Gwynaire: On the whole, as a composer, yes. I guess I've touched on this style only once or twice before. My composition 'King Sol and the Merwoman' has a bit of a Celtic feel to it though. As a listener, many of my favourite artists have explored this type of sound, of course. Donovan, The Incredible String Band, Bert Jansch, Medwyn Goodall, Pentangle – they all have that Gaelic/Celtic influence. I've been a bit lazy with acoustic guitar tracks in the past, but now I'm composing more guitar works, I hope to go down this avenue more often.
Skope: What are some of your favorite Irish artists?
Gwynaire: Clannad.
Skope: What are some of your favorite Irish songs?
Gwynaire: Theme From 'Harry's Game' by Clannad.
Skope: Although this track has Celtic markings, it also has more distinctly rock elements. What might have been some of the other sonic influences on it?
Gwynaire: Fairport Convention, Mike Oldfield.
Skope: Is this music on this track electronic simulations of traditional Irish instrumentation, or are some of its instrumentation more organic?
Gwynaire: That would be telling!
Skope: This song title reads like a book title or a short story. Are there any plans to write about this captivating girl?
Gwynaire: Can't wait to do so!