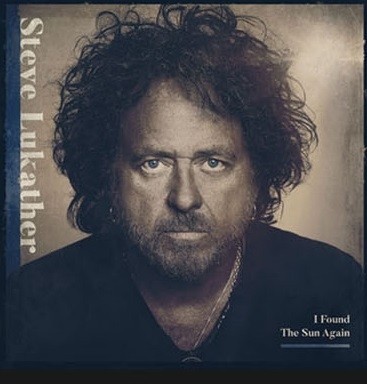 By R.M. Engelman
Toto's main man and the official Guitar Commander of studio session work, Luke is releasing his eighth solo album with the help of some longtime cohorts. Toto bandmates David Paich, and Joseph Williams, keyboardist Jeff Babko, bassists Jorgen Carlsson and John Pierce, drummer Gregg Bissonette, and a drummer that you may recognize as a former Beatle (also in the song video) have lent their expertise to this project. Other contributors include, Joe Walsh, Simon Phillips, Leland Sklar, Lenny Castro, and Nathan East. Luke notes that the tracks were done live, in basically two takes. Five of the songs are originals, along with three selected covers.
Run to Me takes you back to the good times rock and roll, with some of Luke's nicely placed guitar riffs. Along for the Ride is a hard driving song with of course some crafty guitar licks. The title track I Found the Sun Again is a nice 60's-70's styled ballad. Journey Through is a nice slower paced instrumental offering that features some really nice jazz style guitar work. Serpent Soul is a jazzed up piece that has a bit of a Cajun soul feel to it.
There are great interpretations (especially the guitar work) of the Robin Trower classic Bridge of Sighs, Traffic's Low Spark of High Heeled Boys, and Joe Walsh's Welcome To The Club (with Joe adding background vocals).
If you appreciate certain licks and riffs, remember that Luke has had a career of creating original ones for a long string of just about everyone's hits. The expertise and chemistry of Paich and Williams definitely add to the effectiveness of this release. Toto bandmate Joseph Williams will also be releasing a solo record Denizen Tenant. Both releases will be available on CD and LP, and all global streaming services. There is also a limited-edition deluxe edition available with this and Joseph's release bundled together.