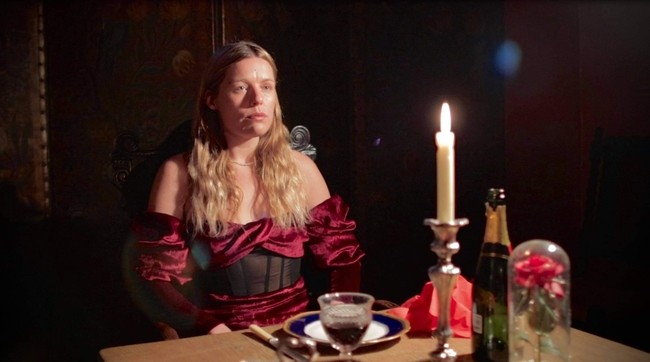 Danica Dares return with their second single, and it is otherworldly, ethereal food for the soul. 'Paranoia Party' is a candid examination of isolation, which is both introspective and reflective of how many of us are feeling right now.
Lead singer Harriet delivers a raw yet melodic vocal, and does not mask her English accent like so many seem to do nowadays. It's refreshing to hear somebody being true to themselves and instils the song with a real sense of artistic integrity. Also rare to come by.
As for the intricate arrangement of electronic, synthesised sound design and live instrumentation, there are two very versatile musicians to thank for that. They are Jon Haines on Bass & Electronica, and Richard Sanderson on Guitars.
Danica Dares only formed last year but are sounding pretty damn solid already. Despite the sheer chaos of 2020, they managed to record an album's worth of material under the title 'Curating The Lunatic', from which their two singles including 'Paranoia Party' are taken.
This is a band offering great musicianship, lyrics and themes with incredible visuals. Their video for this latest single is quite spectacular. Whilst Haines and Sanderson remain elusive, Harriet speaks on behalf of all three. She plays a tortured soul trapped within four walls, albeit four rather luxurious walls. With a touch of Kate Bush to her movement, Harriet is transfixing to watch. She haunts the house like a ghost, at once part of the furniture yet not quite belonging either. This is a dramatised cry for help, inspired by a personal longing for human connection, that many will relate to. Like the red rose we glimpse at the video's start, Harriet is trapped within the bell jar. Yet the glass of the bell jar itself is cracking; making way for new beginnings. There is room to blossom after all.
Follow Danica Dares on FACEBOOK | INSTAGRAM | TWITTER | SPOTIFY