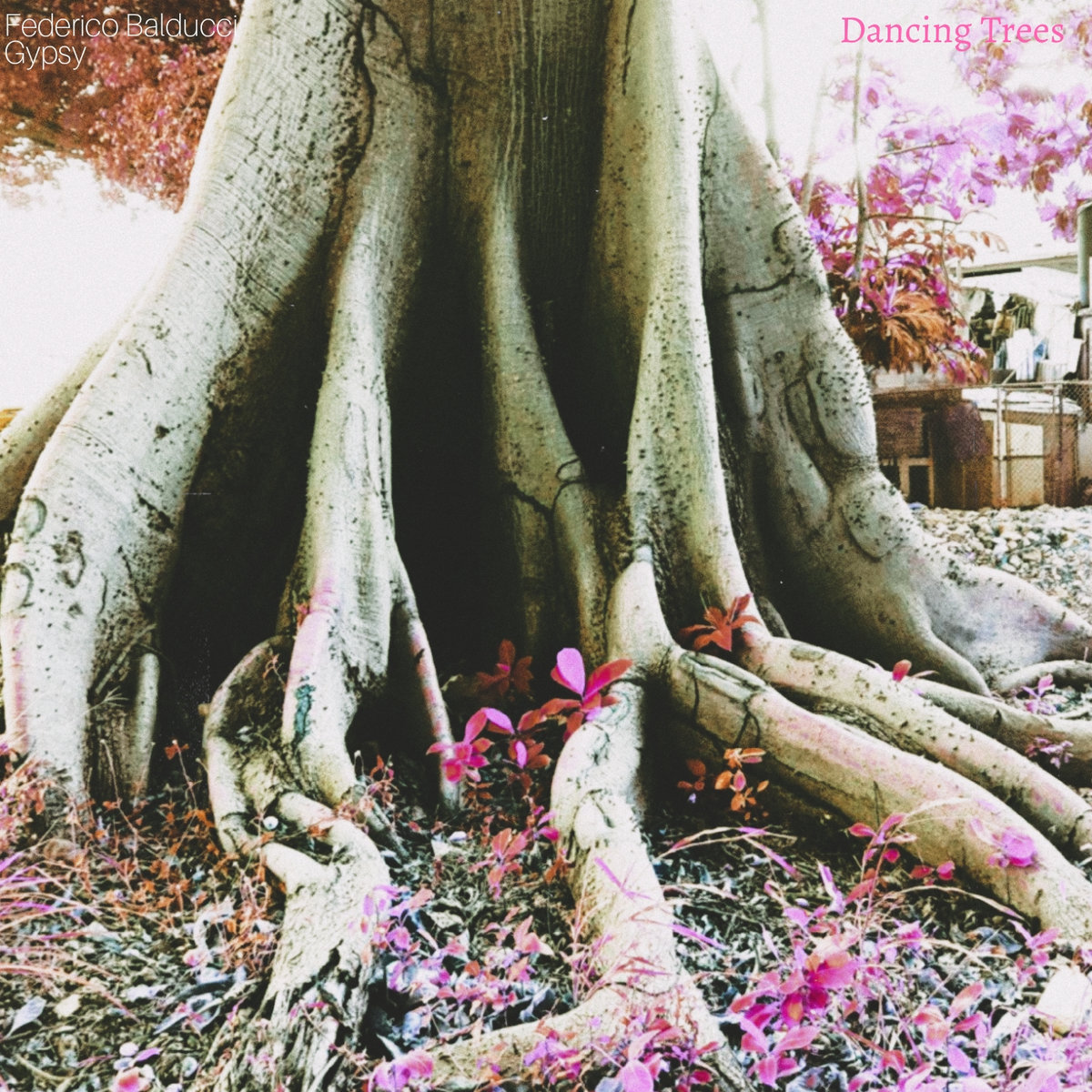 Four song EP release Dancing Trees is Federico Balducci's latest collection in a short but impactful musical journey bursting with jazz inflections yet tethered to the composer's Latin roots. You hear some of that in the opening track "Roots and Silence", an appropriate title given the immediately apparent respect Balducci treats music with. There are various strident sections of music scattered throughout Dancing Trees, but there are other passages possessing the quality of fervent prayer. "Roots and Silence" embodies that feeling while never lapsing into bathos and melodrama. First time listeners to Balducci's music will notice, as well, his singular talent for constructing musical pieces. "Roots and Silence" is a slow burn, in some respects, despite its modest running time.
TWITTER: https://twitter.com/fbalducci7
"Wind Dance" comes across as one of the shorter centerpieces present on the EP. A bit of musical sleight of hand initially greets listeners before the restless percussion underlying the track takes hold. It has a good sound though it is likely generated by a drum machine. It is no matter, if so, because the pulse adheres close to the composition's overall spirit. It's another example of his excellence in this area – "Wind Dance" underlines how he consistently offers listeners complete and masterfully crafted tracks. There are foreboding shadows laced into this tune, as well, but they balance well with other colors in the track.
"Counter" is another gem. It is thoroughly modern as well thanks to the electronic sound Balducci adopts for "Counter" without sacrificing any of the power and integrity present in the previous cuts. Its ambitions are deceptively modest; the straight-forward sound of its various instrumentation blending into a whole doesn't waste listener's time but has an irresistible pull on listeners. The last track "Back to Earth" is the full account of Balducci's artistic goals for Dancing Trees. It's the EP's crowning touch.
Balducci, as well, develops it with a patient hand. He makes intelligent use of light and shadow throughout its near ten minute running time and the track makes extended use of his musical skill set. The first track to last gives us well-crafted glimpses of Balducci's skills as a guitarist and this track is where it earns its widest breadth of all as he touches on a number of styles with equal fluency. The production strengths in evidence during the preceding three tracks are heard here as well but enhanced somehow – they bring out the built-in atmospherics in a big way.
I-HEART RADIO: https://www.iheart.com/artist/federico-balducci-gypsy-35600132/albums/dancing-trees-122603538/?autoplay=true
Dancing Trees is a great entry in Federico Balducci's growing discography. You hear a growing confidence in every area of his presentation with every new recording – these songs actually sound like they have always existed and waiting for Balducci to come along and pluck them out of the ether. He serves them well. The Massachusetts based musician often plays in New York City and it is easy to hear why Balducci commands attention in one of the world's largest markets for live music. We are all still waiting for a return to normalcy and concertgoing, but there's no question this material would make an impact in a live setting.
Gwen Waggoner