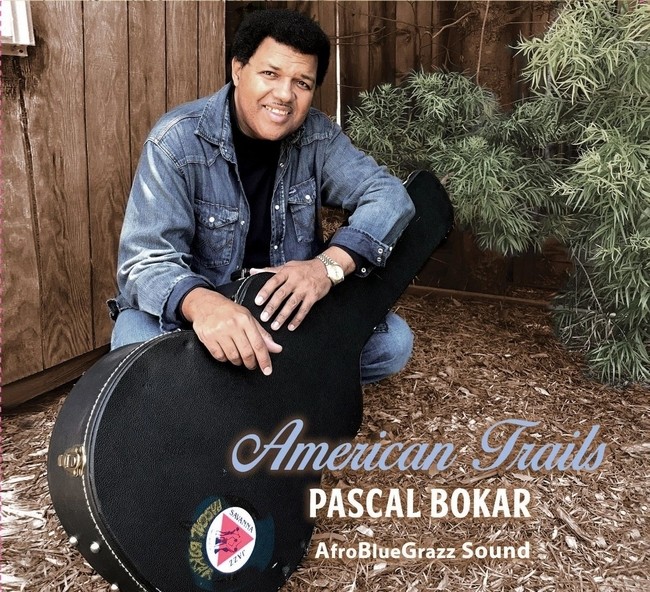 A soulful blend, Pascal Bokar delivers something that feels good for the heart on the joyous burst of "American Trails". Described as Afro Bluegrass, the depiction feels accurate. There is a celebratory atmosphere that permeates the entirety of the collection one that draws the listener into something so vivid and outright beautiful. So many instruments come together, but all are tied together with the sheer strength of his vocals. With those vocals he brings everything into a cohesive stream of sound one that proves to be remarkably easy to get lost in, with layer upon layer of sound further adding to the sheer kaleidoscopic hue.
– https://open.spotify.com/album/7I6RPwbNZn5GAW42JUw13b
Pure triumphant comes to a head on the majestic opener "The Blues Don't Like Nobody (feat. Paula Harris)". Within this track he sets the tone for what follows, as the heightened sound is packed with pure emotion. Things slow down considerably on the reflection tender tones of "I Wanna See You in My Dreams (feat. Paula Harris)". A classic funk fervor takes shape on the Fela Kuti inspired workout of "I Can Tell". Going for gargantuan grooves comes the fantastic interplay of "You Smile Inside My Nights". Elements of a tropical spirit rolls through the whole of the sun-drenched approach of "Let It Groove All Night Long". Giddy to its core is the frantic finale of "Everytime I See You There".
The way "American Trails" unfurls proves Pascal Bokar to be an explorer of a truly unique sound, one that has a such depth behind it.