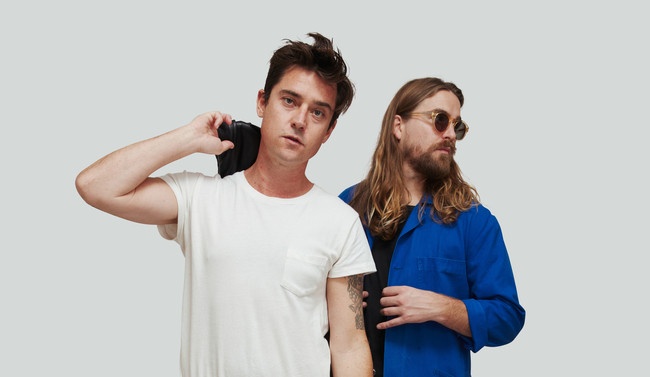 As vacations have been scarce lately, you can almost feel your ears perk to the upbeat, cruising-in-a- convertible sounds of Casual Vice. It's easy to picture yourself on a road trip to anywhere, sun streaming down as the emotion-fueled pulse of promise pours out of the speakers. That's the intention behind Casual Vice's second EP, Joie De Vivre: Let music be your escape.
"Joie de vivre is a classic phrase that expresses a sentiment and vibe that we'd like to put out there right now," composer Kyle Krone says. "Bringing thoughtfulness, romance and ceremony to everything you do, even if you're fooling yourself a little bit."
– https://open.spotify.com/album/1jIR11YyBb2UoDIgvo1g9n
The prolific Southern California duo behind this 6-song record are Krone (former frontman for the Shys) and his bandmate Brandon Hoogenboom (previously of Australian group Set Sail). The record will also be pressed on a limited edition double EP vinyl, along with their first EP Summer Noir. Krone and Hoogenboom met as backing members of another local act and immediately hit it off. Krone has an independent publishing deal with Big Deal Music but was looking to start a collaboration. It's not often you see bands with two front men working side-by-side, but Casual Vice has pulled it off with all excitement and no ego. The two blend their talents with a healthy dose of optimism to produce a sound like sweet medicine to the weary soul.
"It's fun because as musicians we tend to overthink a lot of things, so we've thrown everything out the window for this album. We just did what makes us happy," Hoogenboom says. And it shows.