Band life in the pandemic: Civil unrest, riots, and jilted hearts inspire this pair of new singles from Richmond rock band The J.O.B.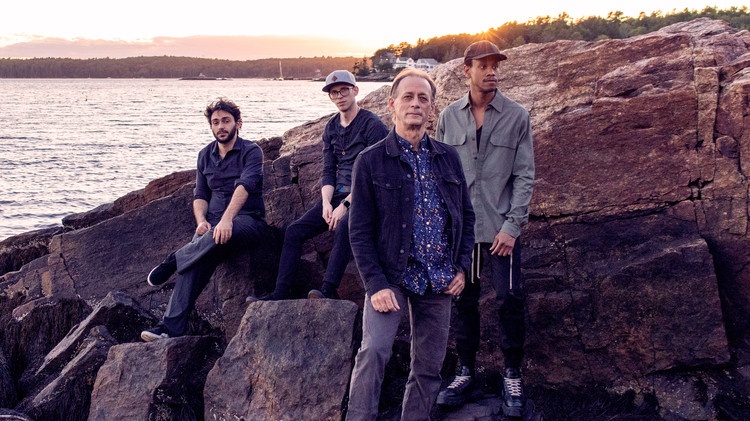 Working bands everywhere watched their gig calendars evaporate into thin air when the pandemic caused live music venues to cancel shows and eventually close their doors in the spring of 2020. With gigs gone, Richmond rock band, The J.O.B. withdrew to their band house in the city's east end and devoted themselves to writing and recording new music. Then on May 25th, George Floyd was killed by police in Minneapolis, an act that set in motion massive protests, civil unrest, and demands for social justice around the globe.
Those winds of change quickly arrived in Richmond, Virginia as marble monuments to the old confederate South became magnets for protest. Scores of marchers armed with scribbled signs and shouts of frustration descended upon the city streets nightly to be confronted by battle-dressed police and tear gas.
– https://open.spotify.com/album/7fTSga1JdwYw0gbNQ7SAqm
"All this was happening right here, downtown," said Jim O'Ferrell, the band's singer and co-founder. "We were witnessing one of the pivotal events of our time and we knew we had to write about it." The band began to compose what they were seeing into music and took those songs into their recording studio. The first new music to come out of those sessions are two singles, Criminal and Broken Heart. Both singles were produced by Rich Stine (Head and the Heart).
Song one, Criminal is sung from the ground level, from a marcher's point of view amidst the noise and smoke of protest and civil unrest. "Criminal is our musical snapshot of the moment," said O'Ferrell. A thoughtful blend of blues rhythms, hard rock guitar, and a soulful vocal melody drive Criminal skillfully over the sonic landscape and transport the listener onto the gritty streets among the chaos.
The J.O.B. (Jim O'Ferrell Band) from Richmond, Virginia is a band on a mission to connect with everyday people through their music. Originally formed in 2008 by Jim O'Ferrell and Jason Crawford to record songs Jim had written while deployed to the war in Iraq, the band has evolved into a powerful alternative rock band with an Americana pulse and a blues soul. The J.O.B. is rounded out with Brian Penczak on drums and Jared Merrill on bass and backing vocals.