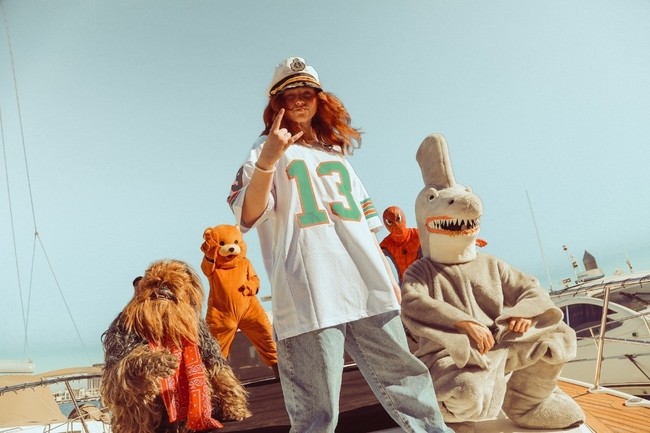 PAYDAY kicks starts 2021 with a brand new in-your-face and mighty new single titled Dolphin, out today. Co-produced by Andy M, from Death Grips, Dolphin comes with an equally rambunctious official music video, directed by Gabe Hostetler and features the 16-year-old singer and lyricist, who is undeniably poised for stardom. The video debuted today on The Fader –
Illustrating PAYDAY's knack for spitting lyrics and her signature quick wit, Dolphin is a commanding, genre-defying banger, and just the tip of the ice-berg of what's to come from the proud all-American blue-collar California-born and based (by-way-of Louisiana, Texas and Seattle) teen.
PAYDAY also revealed she will be releasing 'P.U.K.E Tapes Volume 3' on March 26, this will be the third installment from her popular P.U.K.E Tapes, since they debuted in the summer of 2020, thus putting PAYDAY firmly on the map as one-to-watch.