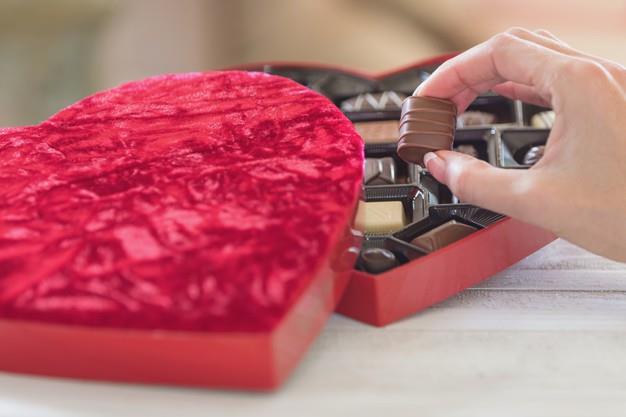 On this "special" Valentine's Day this year, it is best not to meet each other. It is an excellent choice to send some ceremonial chocolates. Below, we will recommend some delicious chocolates to everyone! There are gift boxes of chocolates, milk chocolates, pure dark chocolates, white chocolates, nut chocolates, and so on to consider for a beautiful chocolate day gift. Whether it is a gift or to eat by yourself, you like the classic taste or want to try it; you have a choice!
What Does Gifting Chocolate Mean? 
 The symbolic meaning of chocolate gifts is powerful, such as affection, enthusiasm, caring, happy existence. It's an easy, great gift that surprises us. Forrest Gump said, "Momma always said that life is like a chocolate box." Yeah, it's real, some people like it sweet, others like it molten, some like it with nuts, some like it with chocolate! You never know what you're going to get. Life's like a chocolate box. And you can impress her with great chocolate day gift ideas. 
Types Of Chocolates To Gift 
Chocolate can be divided into dark chocolate, white chocolate, milk chocolate, and others.
Dark chocolate

is also called pure chocolate. It contains 70% to 90% cocoa. The main ingredients are cocoa powder, cocoa butter, and sugar. No milk is added, and the taste is slightly bitter. Compared with white chocolate and milk chocolate, dark chocolate tastes a bit bitter, but it is more beneficial to health. You can eat it in moderation. Due to the high energy content of chocolate, you can't eat more. Do not exceed 50 grams a day.

White chocolate

is chocolate without cocoa powder, made from cocoa butter, sugar, and milk.

Milk chocolate

adds milk based on dark chocolate, which contains at least 10% cocoa butter and 12% milk.

Chocolate products

: filled chocolate, praline, praline, bonbon, etc.
Exquisite And Oil Painting: Handmade Chocolate Chips
The first on the list of excellent chocolate day gifts are handmade chocolate chips. The primary colors are white, brown, pink, and green, corresponding to the four chocolate flavors of milk, cocoa, strawberry, and matcha. The decoration can be made of dried fruits and nuts, created with simple ingredients. Dried orange peels, freeze-dried strawberries, hazelnuts, etc., enrich the color and visual senses, without pigments, healthy and beautiful. Each is individually packaged, easy to eat, and the price is not too high.
Put The Universe In The Box: Starry Sky Chocolate
The domestic brand is better than the price is lower, the appearance is not bad, the color of the planet is gorgeous, and each has a different color and sandwich flavor. 
Belgian ALPES Epsom Chocolate
Epps follows the style of classic handmade chocolate. Not only the chocolate itself is well-made, but the appearance is also exquisite and beautiful. The pattern is exquisite, and the color is simple, and the taste is not fancy. It mainly uses milk, coffee, and hazelnut as the filling and flavoring. The style is stable and elegant, and the packaging is also very high-end. So, it could be a great fit as a chocolate day gift.
Chocolate CD With Berries And Design
The CD-shaped chocolate is decorated with dried strawberries and nuts. The packaging is also like a CD, giving gifts to the young lady, taking into account the appearance of literature and art and the surprise and delicious chocolate. After scanning the QR code on the CD, there will be music playing. You can enjoy the afternoon tea time with music and desserts with her. 
Last One: The Main Brand Of Valentine's Day Exquisite Chocolate: Magic Kiss
Brown, smudged crimson, both like sunset clouds and blushes on cheeks, dotted carvings, the shape and color matching are very elegant, each piece of chocolate is like an exquisite ceramic ornament.