Emeline is a singer, songwriter, actress, and musician based in Los Angeles.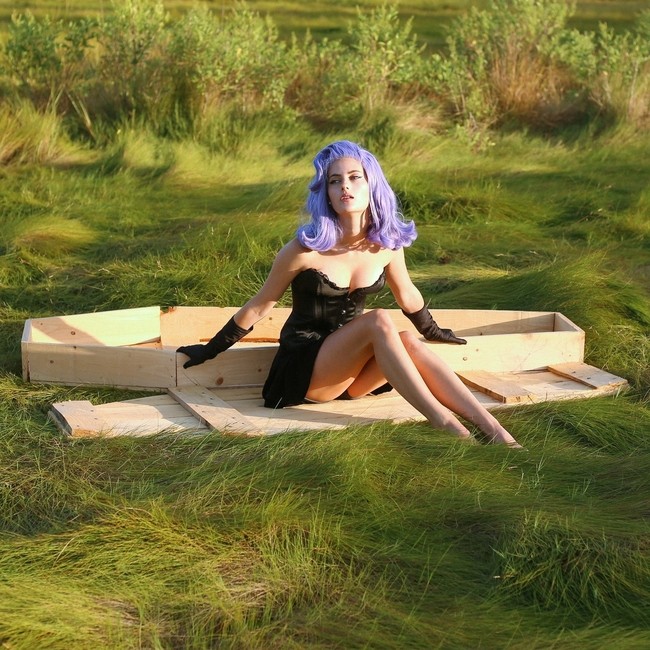 As a writer, Emeline is known for her biting lyrics, catchy hooks, and minimal yet cutting edge production.
She is inspired by a variety of genres and that is reflected in the numerous diverse projects she has taken on as a songwriter.
Her voice has been heard in large crowds such as the Boston Women's March where she debuted her single "Hush" with a message aiming to empower women to speak up and stand for what they believe in.
– https://www.instagram.com/emelineofficial/
She recently paired up with Rob Garza (of Thievery Corporation) to work on a new project, GARZA. They have released their first EP "Where The Moon Hides" and took the project across the United States on tour in early 2020.
Her new music video for "6 Foot Deep" was filmed at the infamous Westerfeld Mansion a.k.a "House of Legends." Icons like Jimi Hendrix and Janis Joplin have lived there, as well as the founder of the Church of Satan. Covered in satanic etchings and scratches from his pet lions, the energy within the house added to the feel of the music video. Also previously used for the Russian Embassy, the house has featured on "Ghost Hunters" for it's haunted happenings.