With influences from The Sex Pistols to Oasis, Berlin-based Ponte Pilas brings to the fore what rock 'n' roll is really all about: unhealthy amounts fun. The Scottish-Ecuadorian quartet place sharp-edged riffs next to irresistible melodies to make their songs highly infectious. This is true of new single "Last of a Dying Breed", a song that salutes the heroes of rock and punk's past: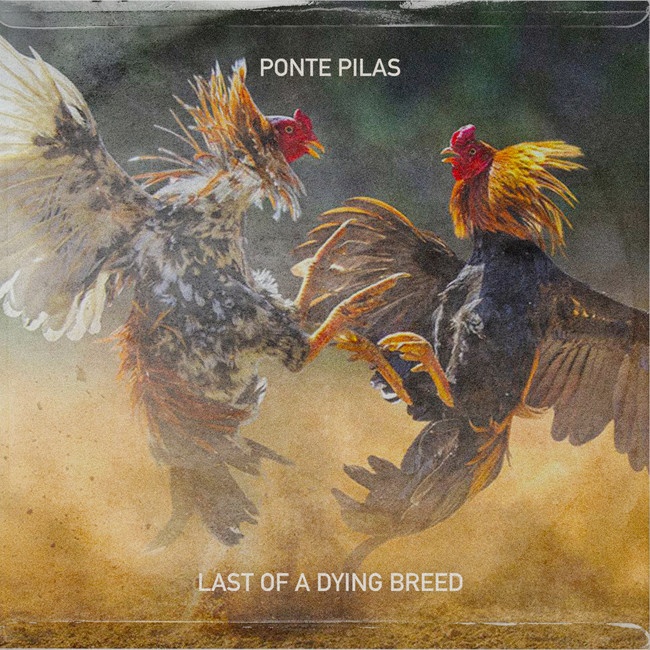 "This song is a rallying cry, a primal scream, that no matter how dark these times may seem, rock and roll endures. Nuclear apocalypse could eradicate all of life as we know it, but Iggy Pop and Keith Richards would still be hanging out and trying to work out how to snort cockroaches. This one is for them."
These last icons, not fading gently but raging against the dying light, hold a timeless fascination. Their very survival contradicts the vast consensus of scientific opinion. The cyclical driving chords through the verse and chorus propel the listener into a stage of agitated excitement, the music and delivery recalling the Hives at their best. "I was born too weird to live but too lucky to die" screams singer Bolland, a prayer to bad behavior and otherworldliness, with echoes of Hunter S. Thompson.
This manic energy is captured well in the video, directed by the band themselves. Against the backdrop of a post-apocalyptic Berlin, two fighters come together to duel to death. The only entertainment left to those unfortunate survivors of the generalized catastrophe is a cruel blood-sport. However, one fighter, Randy Bullet, remains remarkably unphased by the destruction. The show must go on, and he performs a valiant and flamboyant dance with his opponent against all odds.
The four members of Ponte Pilas have been recording music together since 2017. The latest recording was done exclusively with original 60s and 70s equipment at Impression Recordings in Berlin. Together with recording engineer Robbie Moore (Florence & the Machine, Babyshambles), mixing engineer Andy Baldwin (Björk, Oasis) and mastering engineer Mandy Parnell (Paul McCartney, Depeche Mode), a new single of massive power has been created.
– https://soundcloud.com/pontepilasband/last-of-a-dying-breed-1/s-rVbzdPwxSx3