Neil Jacobson's album Sliver Park is nine song collection of mostly straight-ahead rock & roll tracks. These arrangements are built upon relatively organic arrangements of guitar, bass, and drums, with keyboards also thrown into that mix.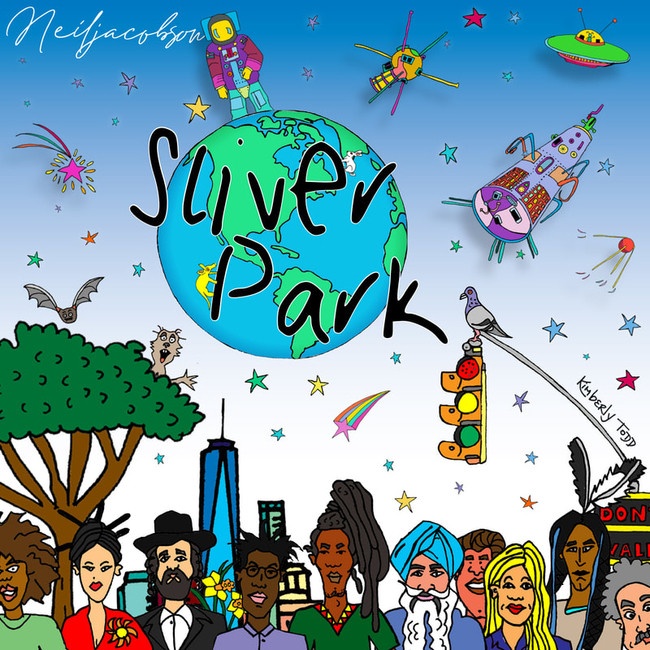 Jacobson sings his songs with a gravelly vocal tone. This tone can be an acquired taste, at first. It's not always a pretty sound. He puts this voice to the best use on one called "Brand New Product," where he sings with a bit of a menacing sound. It's sort of a combination of a whisper and a growl.
Lyrically, "Laugh Out Loud" is the album's most relevant song. In a subtle manner, Jacobson takes on our current misguided cancel culture. At one point, he reflects upon the dire consequences of saying something that may be deemed socially incorrect at the time. "Just say something stupid that you can't take back," as Jacobson puts it. It's been said, we as humans sometimes laugh to keep from crying. This truism certainly describes Jacobson. Maybe he should be weeping over the deterioration of the culture, but he chooses to chuckle at it, instead. Maybe this might not always be the healthiest reaction, but it's Jacobson's response.
STREAMING ALBUM:
https://open.spotify.com/album/4BUQgGr3ZbRoENifF1A2ZP
Many of these tracks are set to chunky, rock guitar arrangements. "Lightning," however, is put to a much softer setting, which includes acoustic guitar. "Victim of Poor Choices" also follows a similar musical direction. Perhaps this song of self-reflection addresses indirectly Jacobson's inclination to laugh at in the appropriate things he sings about during "Laugh Out Loud." Jacobson returns to his louder, rockier sounds with "My Own Murder Revisited." This latter song continues an established pattern of Jacobson singing about himself. While some songwriters (Randy Newman comes immediately to mind) prefer to make their lyrical statements by creating characters, the same way writers of novels do, Jacobson chooses to write about the character he knows best – himself.
https://www.facebook.com/NeilRJacobson
Curiously, though, "My Own Murder Revisited," features – in fact — a literary device. After all, only a writer could describe his own demise from the grave. Well, this tactic has also been applied to films. Rarely, though, have we heard this lyrical approach used in a song. It's smart, unique and compelling.
This album opens with "I'm Trying," which prominently includes organ in its mix. It is, perhaps, the album's most romantic moment. Jacobson, however, doesn't come off especially lovey dove-y on it. Instead, he sings about wooing a lover back into his life. Only he sounds far angrier and more annoyed than sincerely repentant. If I were that former lover in his life, this track might make me think twice revisiting that relationship.
Neil Jacobson is nothing if not honest. He's the guy that laughs at all the wrong times, after all. But isn't honesty something we want/need from our music? Sure, there is that element of escape in a lot of the music we love, much of which can be pure fantasy. Jacobson, though, is not selling any fiction with his music. Instead, he's here to tell you about himself, both what's good and what's bad his life. Take it or leave it, he is what he is, bless his heart!
-Dan MacIntosh