On land, Al3xAndrovA is making GIANT waves with her entrepreneurial, bright spirit. Known as THE Al3xAndrovA, this musician, model and actress is juggling many different ventures while always bearing a great, big smile. Buckle up and prepare for a woman who is just full of life! Al3xAndrovA says the "the power of the oceans is with me" and I'll add that instant success is on her side. Get ready to dive in and make a splash as this multifaceted artist lays it all on the table by EDUCATING & ENTERTAINING US ALL.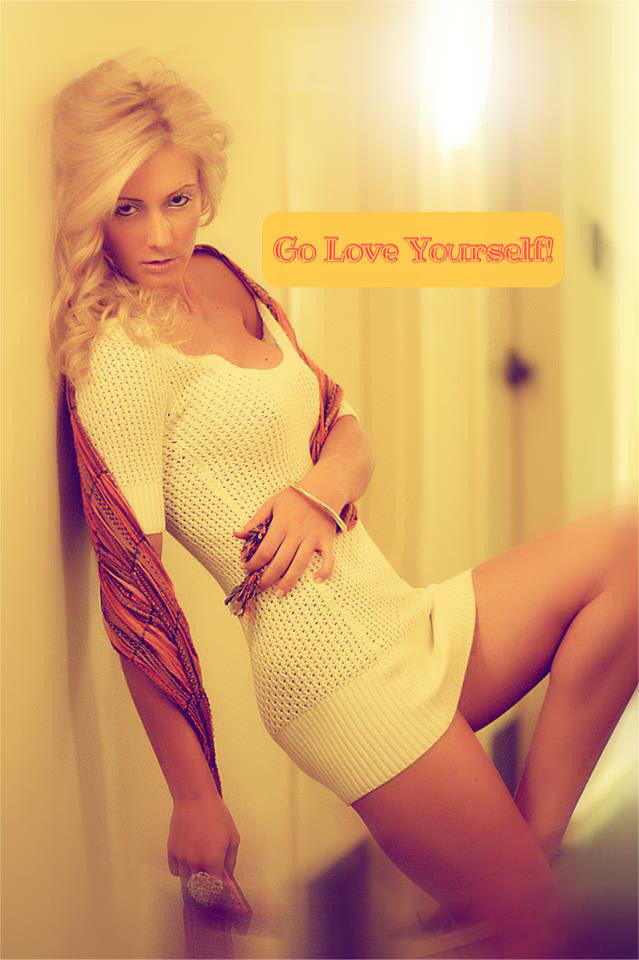 J Rae: You're involved with a plethora of jobs & activities from music and modeling to acting and philanthropy. I have to ask how do you balance it all out on a daily basis and can you run down a typical day for Rositsa Aleksandrova?
Al3xAndrovA: Ha! That's the million dollar question! First off, thank you for having me in here! I am humbled to be interviewed by you! How am I doing it? Health is my main priority and keeping it together when doing as much as I do has a lot to do with how I take care of myself – physically, mentally and spiritually. I do meditation daily – at least three times a day. The key in balancing & wearing many hats is intention and good transitioning. Intention in terms of planning (doing and outcome) and transitioning – taking the time to prepare and plunge mentally and physically into what's present vs mindlessly throwing myself in there, if that makes any sense.
In terms of a typical day, there is nothing typical because each day I do different things. What's constant is my morning routine and winding down before bed as well as several meditation practices throughout the day. Otherwise, some days I do music, compose, DJ, practice piano, produce, coach, create content for my online communities and some days I spend modeling or business stuff such as accounting or creating landing pages, some days – studying, educating myself on a new piece of software or a business book or perhaps personal development and some days working on videos and social media… I always find the time to cook for my dogs and walk them and play with them on a daily basis, when in town, of course.
J Rae: What is the single most rewarding part of your day as an artistic human and why?
Al3xAndrovA: The single most rewarding part would be the results!!! Entertain and educate baby!!! That's what I am all about. I want to see happy faces and evolving souls around me! Anything I can do to contribute to that is worth my time. And, my art will live forever!
J Rae: The Skope Universe would love to hear about your exciting life as a successful musician, fashion model & actress. Would you mind delving more into these fascinating aspects of your life for the Skope readers?
Al3xAndrovA: Yes! Music – always has been part of me and will always be… Grew up as a classical pianist and later expanded to electronic dance music and started to produce, going to raves including Love Parade (RIP) in Germany which literally changed my life forever. Now, my fav part is making the party, not so much going to one. :) I love techno so much! And classical music…And both at the same time!
Modeling was just a career to survive until I realized that I am getting really good at it – both photography-wise and also brand advertising-wise… Then, I doubled down on that for making the cash to support my music career. You got to pay for all the gear… Worked with many brands and companies, always with the motto to UNDERPROMISE AND OVERDELIVER. Don't get me wrong though… I have done plenty of "free" and charity gigs in my life…
Acting – that is yet to be a developed part of my career as I am absolutely in love with the magic that happens behind the scenes. All the team work – from the camera people to sound guys to director and actors, it all comes together nicely and it is so much more interesting making it than watching the actual movie! It kind of made me not watch movies but want to be part of them… IDK… Does that make sense?
I just want to add that I also run three successful businesses that are dedicated to music, music makers, humanity, overall contribution to the world, amongst V1B1N (boutique label, promoter, production co) and Alexandrova School of Music – cyber music academy that offers music and music business education, courses, consulting services for course creators.
J Rae: You're currently residing in Los Angeles but you have a very unique name, so wanted to ask what your background is? Can you tell us more about your roots/family history—will the real Rositsa please stand up? :)
Al3xAndrovA: Ha! Yes, sir! My name, Rositsa Aleksandrova, is a native Bulgarian name. Rositsa means Mountain Dew :) haha, like the drink. My artist name Al3xAndrovA is actually my last name but simplified or fancified, depending on your perspective.
I am Bulgarian, grew up in Russia in a military base, my parents do not have any music background. Dad was in the army all his life and before he retired a few years ago, he was like 3rd person in Bulgarian army. Crazy stuff! My parents were extremely conservative… Mom is an electrical engineer by trade…
J Rae: Being that you're a seasoned fashion model, I am sure you've been able to travel to and see some amazing, exotic locations. What are some of your personal favorite spots that you've been to over the years and why were these areas so special to you?
Al3xAndrovA: Some of the most special places to me are the Greek Islands and Paris! Earth is beautiful and amazing and so different everywhere! The wonders of nature are quite inspiring and attractive for me. However, you might get shocked when I tell you that my fav part of Paris are actually the catacombs… Burried underneath the city and illegal to be in, they are home to a whole lot of art and music… The scariest part is when your tour guide says that we are lost… lol
J Rae: As Founder & Director of Alexandrova School of Music, Skope and I would love to hear how this idea originated and what it means to you and the people you work with?
Al3xAndrovA: Yes, the school was founded in 2010 in the city of St. Petersburg, Florida. It grew so much that I ended up hiring a bunch of teachers and then opened a few more surrounding cities and then locations across the country, becoming national, then international and now fully virtual. Lots of charity performances, teaching students to give back while getting stage confidence was a big part of our curriculum and now is more of a live streaming thing. In addition to music coaching and music business consulting services and courses, we also help course creators and offer teacher training.
J Rae: You're heavily into EDM and classical music styles, so wondering what it is about these particular genres that draws you in and inspires you? Do you incorporate other styles into your music and any plans of experimenting with different musical elements in the near future?
Al3xAndrovA: When it comes to music, Sky is the limit and I am open to absolutely anything! I do tend to gravitate toward music without lyrics as deep down I get distracted from the lyrics to "feel" the music as one is supposed to feel it. That's just my opinion. I love techno and classical music and people find it as very weird opposite types, however, these genres are very similar and intelligent. It takes a certain kind of person to hear/see that. Techno, for example, with subtle constant changes is easily labeled as repetitive by someone not listening to those subtle changes.:) Classical music is very complex and also constantly changing, not necessarily as "subtle".
The constant change that these two genres have in common is what makes me attracted to them. As old wise people say – there is nothing constant but the change
J Rae: I have to ask what the whole Mermaid theme is about and how did this nautical character come about?
Al3xAndrovA: I dreamed of being a mermaid when I was a kid, then decided that I was one. Also, I am Pisces – my bday is 2.22! The power of the oceans is with me.
J Rae: As a self-proclaimed "Eco-Warrior", what steps do you take to help improve our environment? What can we all do to make Mother Earth a much cleaner & healthier place—even just little things to help the planet?
Al3xAndrovA: I encourage and educate my followers toward environmentally conscious behaviors. My last tour before Covid hit was called "I Stand With Amazon Tour" and its main purpose was to educate people about our massive impact we have on the environment. Yes, I gave speeches at all my performances about it. I encouraged people to share that awareness of us and the environment with their friends. If I was able to impact the decision making process to even one person in the audience, then I was content and did what I intended.
J Rae: What is a funny trait/characteristic/quirk about yourself and something you've never told anyone before until now? :)
Al3xAndrovA: Hmm, when people say I am funny I say I am funny looking?! I have a very long neck and my mom used to call me a giraffe. My grandpa used to bring me chocolate and ham when I was little, although I didn't eat them at the same time.
J Rae: Can you tell us more about the #IstandWithAmazonTour? What locations did you hit and any big plans for 2021?
Al3xAndrovA: The tour was showcasing my newest (at the time) EP 'Is It Pink Enough' which had an Amazon pink dolphin on the album cover. Mainly, my goal was to create this awareness amongst people about our impact on the environment, including our choices of products. Also, let's not forget the destruction of the forests for industrial purposes will have consequences amongst which are the extinction of vital medicinal plants and species that only live in that specific part of the Earth… The Amazing Jungle. Partly, burned so the land can be used for agriculture…
"I stand with Amazon" tour, kicked off at CMG New York City Fashion Week, then went to Los Angeles, then the Greek Islands, Turkey, Bulgaria and France. Was amazing, exciting, extraordinary and rewarding! The 2020 tour was going to include Dubai, Singapore, Philippines and Taiwan in addition to the above mentioned… And then all got canceled and the borders closed due to Covid. Everything happens for a reason, I was truly blessed to turn this year in ultimate success and contribution to the world!
J Rae: I'd like to end by asking you what is the first word that comes to mind when you think of Al3xAndrovA? And what is the first thing fans/listeners should think of when they hear & see the name Al3xAndrovA?
Al3xAndrovA: Al3xAndrovA:
Al3xAndrovA = Educate + Entertain
Power / Inspiration / Mermaid That Slays The Piano / DJ & record producer
In 2020, I decided to double down on my strengths! I created an online piano membership where you can learn at your own leisure for only $22 a month. For more info go to AlexandrovaSchoolOfMusic.com – learning while having fun, childlike.
Super proud of myself! Last year, I created a boutique label called V1B1N and a promoter company V1B1N events that threw an online fundraising festival benefitting the survivors of super typhoon Rally in the Philippines. We worked closely with 2 different charities. One of them is local, in the Philippines and you could send items such as supplies, clothes and food and also PayPal cash donations. The other one is a 501c3 so it is for larger (monetary only) tax deductible donations. The festival #V1B1N4PH was 25.5 hours long and artists from all over the world came to be part of it! As a matter of fact we had such a great turnout that more and more artists are submitting for it and we are thinking of having another one soon!
https://www.alexandrovaschoolofmusic.com/
By Jimmy Rae (https://skopemag.com/?s=Jimmy+Rae)