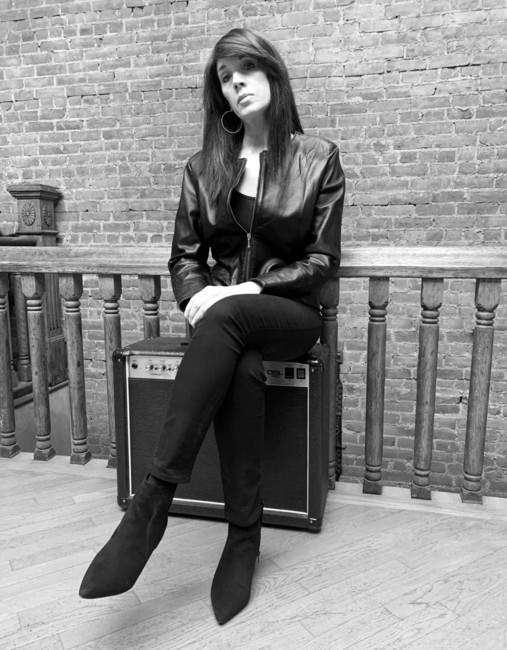 by Nick Christophers
As a young girl, Susan's father listened to singers like Patsy Cline and Karen Carpenter, and Susan was immediately drawn-in by their amazing voices. Then she was introduced to the harmonies of Carly Simon, and then years later the music of Stevie Nicks, Ann Wilson, Aretha Franklin, Sarah McLachlan, and Paula Cole. With all these influences it was only a matter of time that Susan would develop into a marquee talent.
In 2005 she released her first EP "Prelude" which was produced by Joe Vulpis who, at the time, was also working with Lady Gaga. Susan worked in many styles like R&B, standards, and hard rock over the years.
One of her favorite earliest performances as a solo act was at The Dugout on Bleecker Street where she took the stage at 14-years-old with her cousin and brother playing guitar. Strangely enough no one knew her true age as she belted out one song after another.
Five years ago, she joined forces with the 8-piece band American Nomads. Their single "A Revelation's Gonna Come" reached No. 6 on Billboard AC. Susan has fit well into the band and has developed into a key element of the well-oiled machine that is, American Nomads. Yet she does work on other projects like Inika Mars with George LaGrange who is the guitarist in American Nomads.
"The difference between being a solo act and performing in a well-oiled machine-like American Nomads, is that as a solo performer, I arrange the music and am the sole voice on stage. But being with an 8-piece band like American Nomads, means that we work together, where everybody has their part, and we all work in harmony."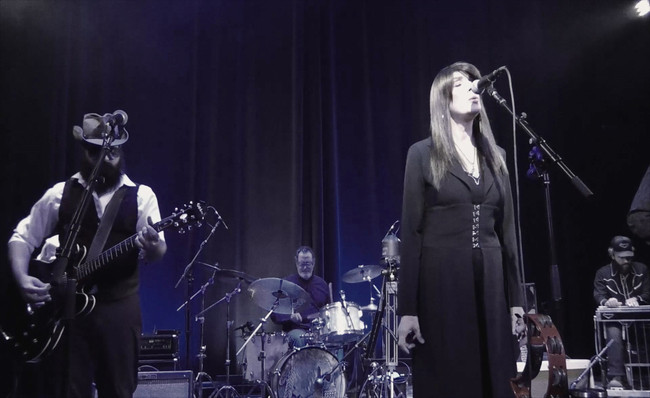 Even though Susan enjoys performing solo she welcomes the energy and inspiration that she draws from the band. It is the bond that they have formed with each other that makes their music so electrifying. Since 2015 Susan has become an integral part of the project. The band has taken the stage at venues like the Cutting Room, City Winery, Webster Hall, DROM and many others. One of her most memorable performances with the band was at the 50th Anniversary celebration of the original Woodstock Festival, where Ringo Starr and his All-Star band were the headliners.
"We performed at The Cutting Room here in New York City. The Cutting Room is an amazing venue. Everything about it is unique and when you are on that stage looking out into the audience… it's an amazing feeling. Of course, NYC venues like CBGB's was amazing as well, but in a completely different way. It was raw, full of energy, and graffiti, of course."
Susan continues to exemplify the talent she has been gifted with in every song she sings. As the only female musician in the band her contribution is priceless, which makes her part crucial in so many ways.
The band's new single "Running On An Empty Heart" will be released on Valentine's Day, February 14th. The single was produced by Joe Vitale of Joe Walsh, and The Eagles fame. It is available on all music download sites, as well as Spotify. The video is available here: https://youtu.be/P6pduL-TFE4