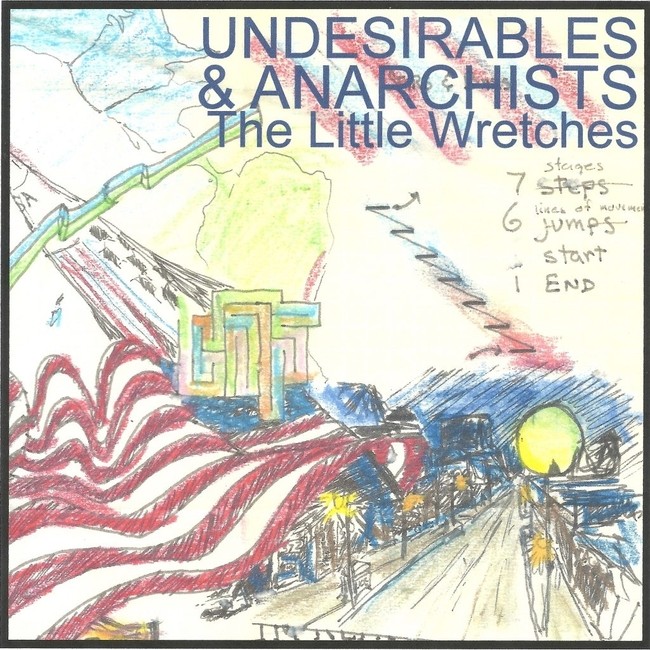 The Little Wretches go for a big, bombastic classic rock flair with "Ballad Of Johnny Blowtorch – Ambridge Version". Everything about the sound is truly massive, from the sheer infectious quality of the guitar riffs to the riotous rhythms that underpin the whole thing. With clear nods to the Who's best works, they leave the listener absolutely stunned while they strut about in a defiant, blissful air. Lyrically there is almost a folklore quality to their storytelling, drawing parallels to the highly ornate tales told by the Decemberists in terms of the sheerly exquisite detail that flows flawlessly through.
– https://open.spotify.com/artist/28Ue5Dx2uO60U7MMKJ3waD
Immediately they jump right into it – no buildup or anything they go for broke right at the forefront. Tempo is a suggestion for they shout it at the top of their lungs in staccato. Every verse gets carefully clipped for precision for the way that let the sound grow feels particularly reassuring. Volume is a must for theirs is a sound that needs to be felt. Deeply soulful, they spin out in delirious ways featuring such bright bursts of energy. Guiding the whole of the track along are those gorgeous lyrics that have a truly timeless air about them, for they tie together everything in a swirling, churning sort of groove, one that drives the point home.
"Ballad Of Johnny Blowtorch" shows off the Little Wretches uncanny ability to craft something so beautiful that it feels like a long-lost classic.