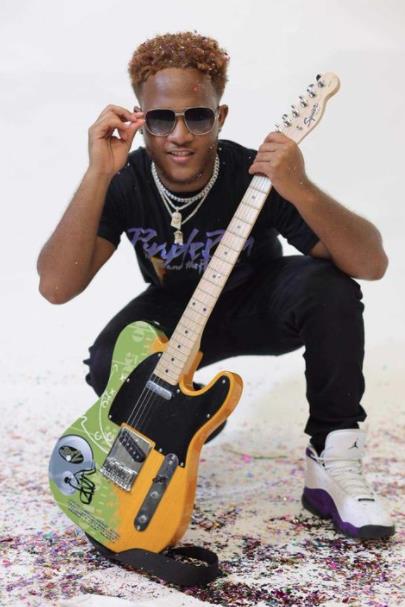 Making space in the music industry is not a cup of tea over a sweet piece of cake. People who have dedication and passion for music can make their name in the music world, but it needs extreme courage, effort and a strong determination. If someone is talented and understands the pulse of the modern music trends, he can make space in the music industry. We know a pop star in music, which is famous with Kizz Q's name from Saint Louis. He is ruling over the music industry because of his unique musical creations. Today, all music lovers love this star for his wonderful music.
Kizz Q has worked at 3 of the most prominent Media organizations in the Midwest, iHeartRadio, One Entercom Radio, and Radio One. At this time, he is chasing his dreams as a music star. KizzQ has released his first EP called Here Today, Gone Tomorrow to great success. The talented pop star has continued his stellar climb to the top and hopes to impress people with his music. Now, KizzQ is available on streaming platforms and planning to release another in the coming days of February 21.
It is not only a beautiful and remarkable way of introducing online music but gives you the highly effective chance to raise the earnings as well. The gifted star will release his music online on the site or platform that promotes his singles, albums, and MP3 beats.
No doubt working with the online streaming platforms will be a persuasive experience for all the persons who are music lovers. There are several benefits of joining this website, but some are given for the concern. These releases are quickly launched through a personal blog; thus, these things can be introduced in a better and concise manner. It is highly helpful in creating demand.
With his extraordinary brilliance in the music world, he has made space in the music industry. It gives him the opportunity of gaining profit by introducing his music online. There is no limit to producing music for him because it is his passion. Similarly, you can get all his music as much as you can mean unlimited websites. It allows you to get unlimited music with a unique style. It is considered to be the best music platform which is available at monthly service.
We all know that KizzQ is a pop star, and Grammy Award-winning producer Sham TrakStarz has produced it. The song boasts skillfully combined melodies, and it contains the beautiful deep tones of Kizz Q. All his fans fall in love with this music, song, and the artist. The NWEnt Records (Based in California) and their single part are being distributed by Sony Orchard/ TrakStarz installer Muzik/ Marnez Entertainment. Now, you can get single on the digital platform. It offers easy access to unlimited music, unlimited hosting, and free installation, and of course, the extraordinary euphony music shop. It is mentioned that it is the best way which gives a golden chance to introduce music online today, which is the dynamic opportunity for all or the ultimate way to sell music online and to produce the demand of this website as well. Kizz Q will be releasing his upcoming EP called "Headlines" which is about elevation and accepting the opportunity to be your higher self. It will be released February 2021.