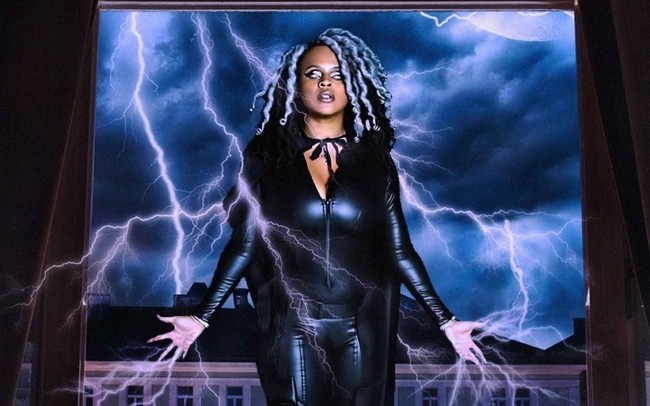 Washington DC-based, soul/funk artist Summer Dennis lays the hammer down as she unveils her new offering, "Video Game." The new single is from her upcoming project Something's Gotta Change.
"I was definitely a video game kid. Actually I'm a video game adult! My dad was really into comic books and he's a computer genius so he had me on video games really early. We were in the studio one day and i was like "i really want to make a song for the blerds like me"… so we just decided to do it. The video has me cosplaying 2 of my favorite characters. Storm from Xmen, and Ramona Flowers from Scott Pilgrim and the world, and some animation. It's a song that compares a relationship to a game; discussing how the boyfriend is behaving badly, "playing me like a video game" – Summer Dennis
Based in the creative heart of Washington DC, the hybrid soul and funk star Summer Dennis has quickly become one of the capital's most intriguing new talents. A diverse and wonderfully original artist, she has recently launched her recent album 'Something's Gotta Change', along with the early double release of two bold and intoxicating new singles including the official music video release of "Video Game". Presented by Rhymes Entertainment and putting a perfect close on this month, Summer has launched herself into the spotlight with a flurry of warm, welcoming vocals and deft soul beats.
https://www.instagram.com/itsthesummer/
A classically trained musician and vocalist, Summer's sound is lush and spirited, giving in to creative freedoms and high energy performances that inspire and enrapture in equal measure. A strong and unwavering female lead, Summer co-writes with Bill Moore to compose music that displays power, independence but also femininity, delivering a special cross-over audience appeal and combine elements of rock, R&B, Latin, pop and reggae.
Summer Dennis along with Bill Moore created a performance unit called "Rhymes" that along with Summer Dennis have garnered several media accolades including appearances on EARMILK, Soulbounce, Celebmix, Great Day Washington, Good Day DC, Blog Talk Radio, and The Hype Magazine.
"Video Game" available on all platforms: https://fanlink.to/videogame