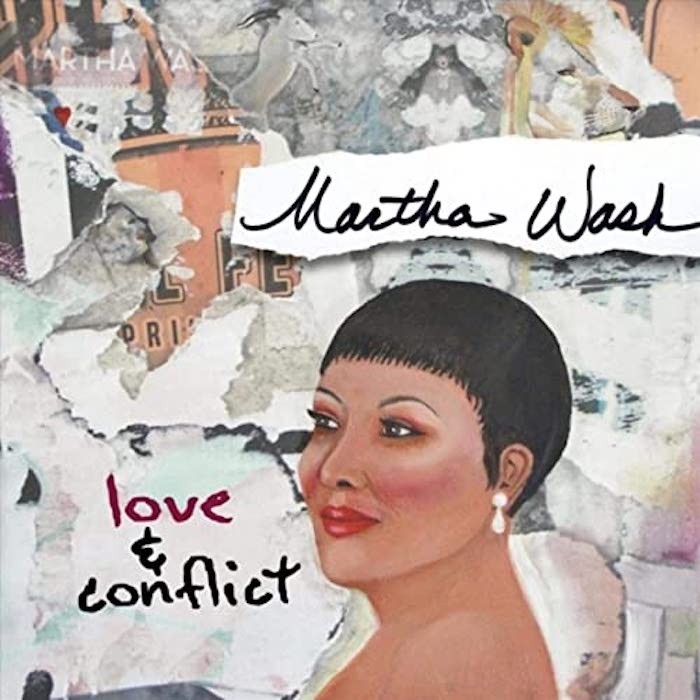 It must be strange to possess one of the most recognizable voices in pop music, yet few actually recognize your name. This must be what much of Martha Wash's career has been like until now. Hers is the voice heard on "It's Raining Men," and "Sweat (Everybody Dance Now)," however, these songs were recorded under the names The Weather Girls and C&C Music Factory, respectively, not under Wash's own name. With Love & Conflict, Wash shines – not under an act's name – under her own name, and she sounds terrific (just as she always has).
Wash was raised singing gospel music in church, and it shows. Much like the late Aretha Franklin, Wash is a powerhouse soul singer. This amazing voice is why Wash was (and is) in demand as a studio singer. Just the sound of her vocal alone can transform a typical pop song into a soul workout. Love & Conflict is an album expertly created for those that dearly love fantastic singing.
Audio – https://open.spotify.com/album/5SJI0aUphTi7qEMOaQBXSj
One song in particular stands out, which is called "Don't Forget My Name." Over a percolating dance groove, Wash reminds the listener again and again to remember her name. With a saxophone-augmented instrumental, Wash propels this statement song into a kind of latter-day KC and the Sunshine Band-like workout. Considering Wash's criminal anonymity over the years, it must feel good for Wash to sing a song that's all about her unique name and personality.
https://www.facebook.com/themarthawash
While dance grooves dominate the sonic of these eight tracks, one called "Honey My Friend" hearkens back to the gospel music Wash grew up singing. It's an old school ode to friendship, built around a churchy acoustic piano frame and featuring a choir-like backing chorus. Although Wash sings it to a friend (or, perhaps, a lover), this lyric could just as easily be addressed to the Jesus she often sang about as a child in church. The album opens with the self-affirming "Glamour Flows," which has a bit of a Motown feel flowing through it. With its lyric, Wash makes it clear that true glamour comes from within. As one who has struggled with her weight, this song's positive body image message sounds a lot like the sorts of similar songs that have made Lizzo famous of late. Wash and Izora Armstead (as The Weather Girls) were two plus-sized women when they rode the success of "It's Raining Men," back in 1982. This was a full six years before Lizzo was even born!
"Like Fire" is yet another album track that features soulful horns on it. So, while, Love & Conflict is 'new' music, many of these arrangements include recognizable old school musical elements. Such instrumental inclusions are music to many listeners' ears. So much of today's music is so instrumentally sparse, it just feels good to hear so much full-bodied music.
– https://www.rollingstone.com/feature/martha-wash-the-most-famous-unknown-singer-of-the-90s-speaks-out-231182/
Hopefully, Love & Conflict will implant Martha Wash's name onto your brain. The album proves how she is so much more than just a talented singing voice for hire. She probably could have been a superstar (like Lizzo) with different career breaks. Enjoy Wash's music, as you always (possibly unknowingly) have, only now remember her name.
-Dan MacIntosh