Nashville-based composer, producer, and songwriter, Davis Branch releases his creative instrumental project sleepsleep.repeat with its first single of 2021 titled "1". Sleepsleep.repeat will release an ambient chill twelve-song project that drives towards alternative knowledge and visions of life.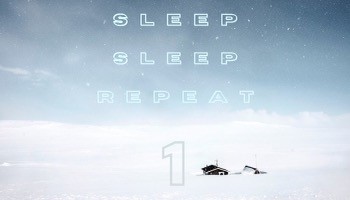 The era-defining sound illustrates American post-rock music being manifested through musical instruments. "The first of 12 monthly installments "1" personifies the month of January and is created to experiment with musical soundscapes. I wanted to break outside of the lyrical aspect of a song and allow the music to speak on its own," says Branch. Branch also adds, "while keeping an album mindset, I wanted a way to continuously release music, so monthly singles made the most sense to me."
https://www.instagram.com/sleepsleep.repeat/
The Nashville writer and producer began his musical journey after he was influenced by various genres while growing up in Augusta, Georgia. The soft instrumental project has persuaded Branch's way into many different creative endeavors throughout his career.
During his time in Nashville Branch has received 50 independent cuts as a country music writer, including "Georgia" with Big Loud recording artist Sean Stemaly. Making his way through the industry, he has also written for notable acts like Ryan Robinette, Ty March, Elana Jane, and more. Recently, Music Promotion Agency, The Wood Music, named Branch Producer of the Year after gaining recognition for his many talents of telling a story that a listener can relate to. Branch continues to work with artists throughout Europe to expand his musical horizon and is set to release 12 singles in 2021.