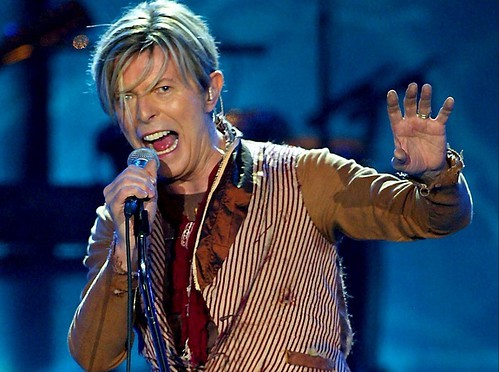 "David Bowie Nov-17-2003" (Public Domain) by luvhermit
When you're playing a video game it's easy to get so wrapped up in the action that you don't really notice the sounds that are accompanying it. Yes, you might hear the ones that go along with what's happening on screen but the music itself can easily pass you by.
But this is partly what the games developers want. They need the soundscape to add to the atmosphere but not be too intrusive. Think of it like a film score, there to set and reflect the mood but with the focus very much on the visual – and the action.
As games have become more sophisticated over the years, so has the music that has accompanied them. So, today, we're a very long way from the bleeps and other electronic sounds that accompanied games like Super Mario Bros and Sonic The Hedgehog. In fact, it would be fair to say that music plays a very important part in video games.
Its increasing status over the years has also meant that some major musicians have been recruited to create bespoke music for some games, including a few genuinely surprising names.
For example, David Bowie is an artist who was notorious for refusing to allow his music to be used in various kinds of entertainment. And now, five years after his death, the legacy goes on. As has been widely reported, the forthcoming Starman biopic will not feature any of his music at the request of his family.
Nevertheless, Bowie was happy to pen a song specifically for the dystopian thriller game called The Nomad Souls that was released in 1999. The developers approached Bowie, Björk and Massive Attack to provide music and it was the thin white duke who proved to be most enthusiastic. He went on to not just write the music but to voice a number of characters as well.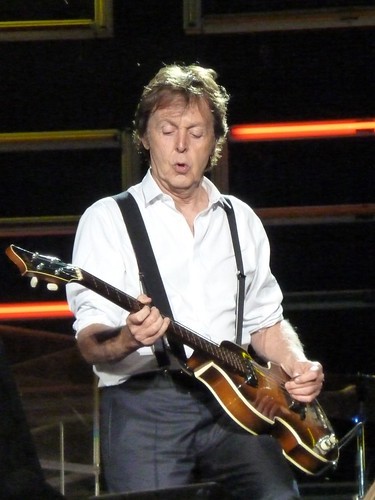 "Paul McCartney live in Dublin" (CC BY-SA 2.0) by bluecherry74
More recently, in 2014, another music legend in the shape of Paul McCartney contributed in a big way to Destiny, the Halo sequel, by writing a song called "Hope for the Future". He even accompanied it with a video featuring a holographic version of himself performing the song. As for his fee, he waived it on the principle that this would help to introduce a whole new generation of would-be fans for his music.
The use of big-name musicians has also spilt over into other areas of game entertainment, such as online slots. There are a number of these which feature bands and performers as diverse as Elvis and Motorhead as a hook to encourage new players. Of course, this isn't the only weapon in the online sites' armoury to recruit newbies. When you read this awesome post on how to get a casino bonus and you'll see that there are also generous offers of free spins and other incentives designed to appeal even to non-music lovers.
So next time you're playing a game, maybe you should listen with a bit more attention to the soundtrack in the background. After all, there's no telling which musical colossus might be helping the game go with a swing.