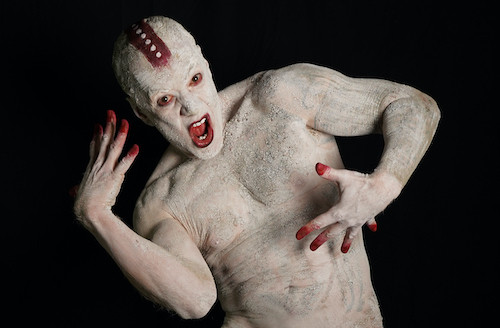 Today composer and musician Danny Elfman has released "Sorry", a palpitating new track with tinges of industrial and prog rock influences. The song is his second new track since signing to ANTI- / Epitaph Records in 2020. Animated by Jesse Kanda (Arca, FKA Twigs, Bjork), the song's intricately animated new video was originally created as a visual for Elfman's live performance of the song for the now postponed Coachella 2020.
" "Sorry" was the first song I've written for myself in a long time," Elfman explained. "It began as an obsessive choral-chant instrumental work, which at the time I called 'alien orchestral chamber punk' and evolved slowly into a song. I was surprised by the amount of rage I'd been storing inside myself which came bursting out as soon as I applied my voice."
https://www.instagram.com/dannyelfman/
A native of Los Angeles, Elfman grew up loving film music. He travelled the world as a young man, absorbing its musical diversity. He founded the band Oingo Boingo, and came to the attention of a young Tim Burton, who asked him to write the score for Pee-wee's Big Adventure. 36 years later, the two have forged one of the most fruitful composer-director collaborations in film history.
Danny Elfman – Photo Credit: Melisa McGregor