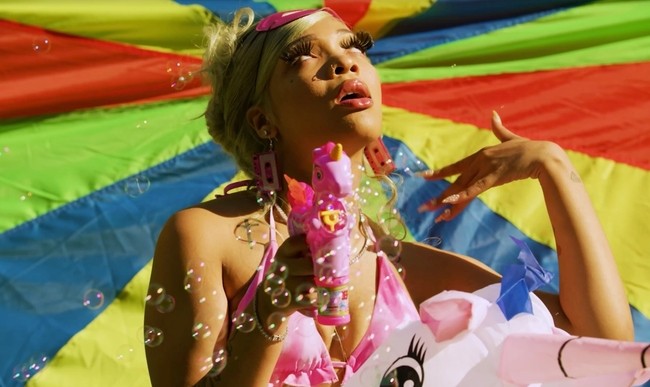 As we get further into the cold winter months, we hold onto memories of the warm summer weather and how we can't wait for it to come back. A certain song will come on, or a video will pop up, which takes us back to that warm summer feeling. Everything about the new track from Brooklyn Queen Cokah will make you desperate for summer. "Boom Boom Boom" is a fire track with a sizzling video, and we can't wait until the warmer months are here.
"Boom Boom Boom" is a blazing hot, perfectly timed hip hop track that will without a doubt get you in the mood for summer and all of its amazing parties. Rap queen Cokah may be brand new to the music scene, but she has the confidence of the legendary rappers who came before her. Anyone who listens to her music and follows her on socials know just how confident she is and how serious she's taking her career. But Cokah knows how to have fun, and it shows in her new single. She owns her sexuality and knows her worth, and doesn't let anyone forget that. It's fun, energetic, and sexy, just like her.
The video "Boom Boom Boom" is the perfect component for this high=energy single. From beginning to end, the video is a vibrant, non-stop pool party. The clip starts with Cokah in front of a multi-color backdrop as she shuts a film slate. From there, the video transitions from Cokah sitting in front of a bright yellow backdrop dressed in all silk baby pink robe with her beautifully styled red hair. It then goes back and forth between the yellow backdrop to Cokah and her friends having fun in a pool and running around in the grass. If that wasn't enough, animated "booms" pop in and out of the frame. It's a combination of a pool party and a comic book, a combination we didn't know we needed.