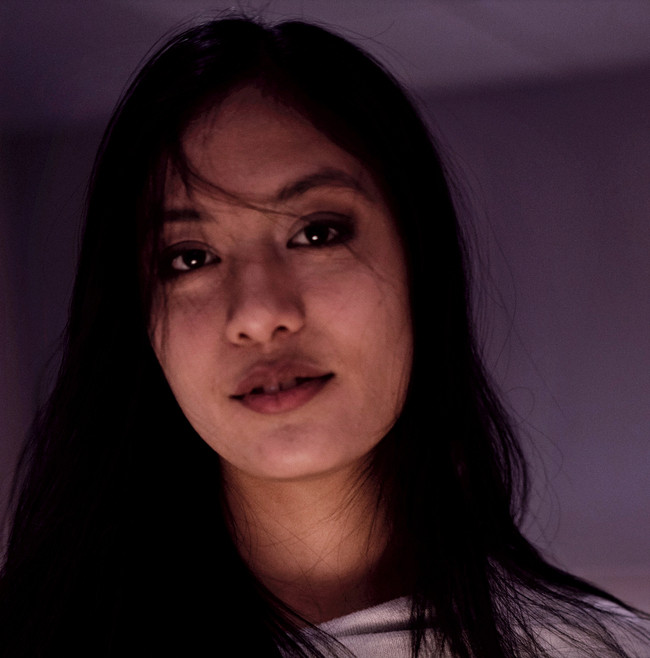 Montreal based, Singer-Songwriter, Ishana, has dropped a new single, "Steady Eyes." It's from the second album of what is to be a trilogy, entitled; Old Skin. "Steady Eyes" in and of itself, is an impressive piece of work, so there is much reason to be optimistic for the trilogy. Harkening back to the songstresses of the 90's and the last twenty years, Ishana uses abstract lyricism, and new age stylings, that results in something wholly original. Her voice is a revelation, albeit in the most subtle of ways. 
WEBSITE: https://ishanarahim.wixsite.com/ishanamusic
Ih the lights, sings Ishana over a loop, in the opening moments of "Steady Eyes." Her descriptions hint at experiencing translucence, in a dream like state. The inspiration for the song seems deeply personal, and hastily detailed. The visual amounts to something of a cross between a Bob Ross painting and a Sofia Coppola film. I must stress how consuming the song is by not insisting upon itself, whatsoever. 
I got too used to feeling foreign/Better not try to fight against the feeling, Ishana sings at the top of the second verse. It seems to indicate how comfortable she has become in her own state of withdrawal, or more accurately, her disassociation. What's interesting, is that with a line that could be tinged with a certain melancholy, is that Ishana delivers it with homologation. She has either learned how to temper her discomfort and suffering, or doesn't view it as adversarial at all.
I think it's important to spotlight art that advocates acceptance. Not necessarily surrender or submission, but the advanced stages of reconciliation with our own trauma. Acceptance is a crucial part of the healing process, and in whatever wisdom, Ishana has accrued through her life, she seems refreshingly cognizant of this. She cordially navigates her way through the song, with a sense of gratitude for the opportunity to explore her subconscious. It's inspiring on a stairway of levels, and the piece never waivers from that sense of calm. 
There is an accompanying music video for "Steady Eyes" in which Ishana seems to explore various sections of Montreal. Lantern in hand, she meanders with a childlike sense of curiosity, until the song suddenly breaks down into a sort of dance beat. Ishana kind of eccentrically moves in time to this. It's a simple video, but it complements the song's overlying feeling of discovery. It also gives a glimpse into the world that Ishana creates with her music, or the one that she envisions.
"Steady Eyes" is likely the beginning of what will be a bundle of great songs, spread throughout Old Skin Two and Three, respectively. Ishana looks to have many prime years ahead of her, and to be far from her creative peak. Her humility and innocence is a nice aversion to not only the current social climate, but that of popular music. Ishana has achieved a oneness with "Steady Eyes." And achieving spiritual oneness, is one of the steadiest routes to inner peace. 
Gwen Waggoner