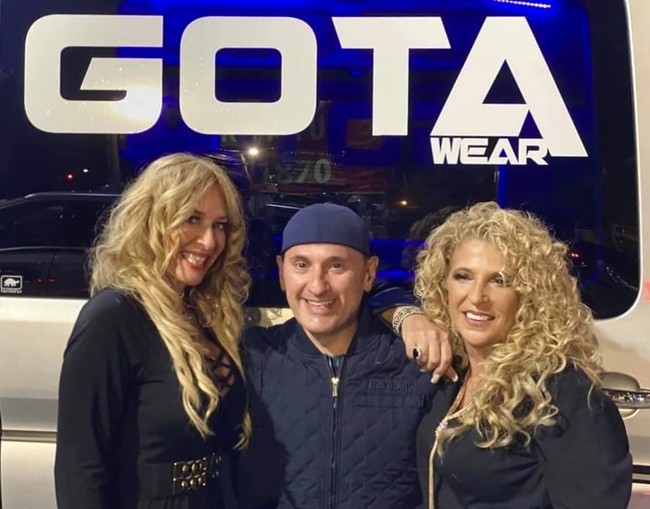 by Nick Christophers
GOTA (Girls on The Avenue) is made up of two incredibly talented ladies, Trish Melek and Pamella Lee. This dynamic duo was brought together by a long-time friendship. Their hard work and perseverance have earned them 2 back-to-back Hits… "I Come Alive" and "Alright!"
Their first single "I Come Alive" was a breakout hit as it received airplay in over eighty-one countries, garnered over 150,000 streams on Spotify besides being a hit on dance floors worldwide. Their new release "Alright" is a certified HIT out the box!!!
Early this year they linked up with DJ/Producer Georgie Porgie to develop their new release "Alright". Georgie Porgie has a proven track record in the industry with many #1 hits on the Billboard charts and is a Grammy award winner. It is no surprise that the culmination of GOTA and George Porgie would emerge a Hot song that is healing the World during a pandemic!
"Alright" is an uplifting feel good house music track, which was inspired by the crazy times we are going through as a global community, written to give people hope & faith during this difficult situation which is effecting the whole world," said Trish.
The track was released in November 2020 and hit #1 on the Traxsource Pre-Sales chart and the Worldwide Kings of Spins Chart! The DJs have acclaimed the song as one of the hottest releases this year!!! It also topped many DJ Dance charts globally with airplay around the World! The video for the track was recently released on December 7th, which was filmed in Long Island, New York. This incredible video is truly poised to be seen by millions! The female group is also working on their very own clothing line which will be called "GOTA Wear".
GOTA has always been group that strives for a positive message in their music with a party like atmosphere. "Alright" delivers beyond words!!! You "GOTA" hear this song…it will lift your spirits! The single is now available on all digital platforms. Traxsourse, Beatport, Spotify, Apple Music, musicplantrecords.com, YouTube, iTunes etc.
GOTA!