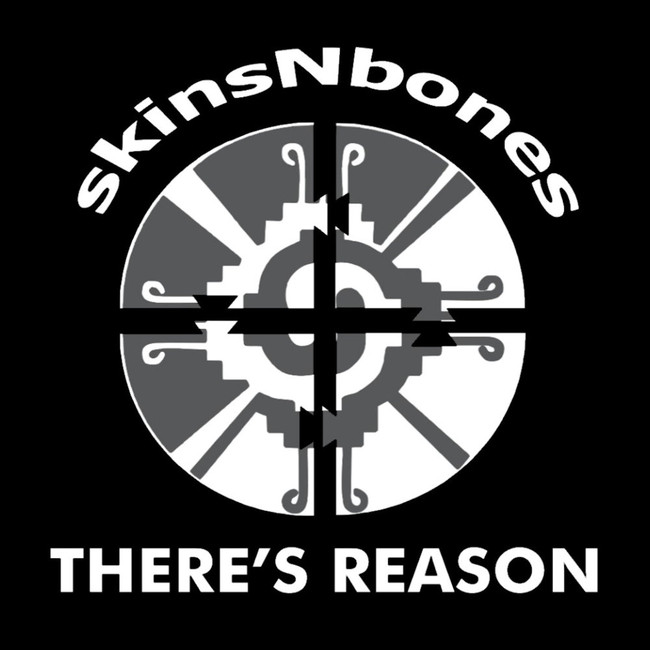 A sense of defiance reigns supreme over the heartfelt hard rock ethos of skinsNbones soulful "There's Reason (feat. Jason Kafoa). Stylistically they are heavily rooted in hard rock, with elements of country, grunge and more thrown into the fray for further emphasis. By far the highlight of the piece comes from the commanding voice, one that radiates confidence and a desire to overcome. It is this impulse that guides the track along, whether it is the western twang of the guitar riffs to the steady persistent beat of the drums, it all works wonders in a singular whole.
They waste no time in getting started for the steady pulse of the rhythm reigns supreme. Highly meditative the tempo has an almost Zen-like calm, one that accurately depicts wide open skies and endless possibility. Right on top of it all are those vocals that are sung with such urgency, a need to inspire others towards a better way of being. Lyrics are of the utmost importance with every verse weighted for maximum impact as the rest of the song gently rolls forward. When they let the guitarists loose, they deliver some truly spellbinding solos that seem to soar up into the sky. For the final stretch they let it all sink in with the message becoming ever clearer until it ends with a joyous burst of the drums.
– https://bongoboyrecords.hearnow.com/theres-reason
skinsNbones deliver something truly awe-inspiring on the expansive sprawl of "There's Reason (feat. Jason Kafoa)".