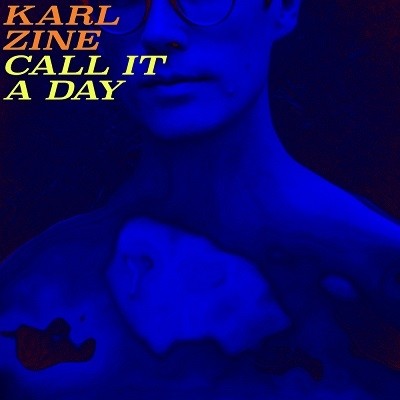 On December 30th, Karl Zine, producer, songwriter and one half of successful alt-pop duo RINNGS will release 'Call It A Day' via Wow & Flutter Records. 'Call It A Day' follows previous singles 'Saffron', 'Outrun' and 'Greenscreen' and is the final single taken from Karl Zine's debut album penned for release January 8th 2020.
'Call It A Day' delivers a hypnotic blend of alt pop, that seamlessly fuses together a heady mix of electro-pop, jazz, and R&B influences. The lyrics present a stream of consciousness, that navigate the complexities of a broken relationship, analyses the damage before finally walking away.
Karl Zine said about the track "I wrote this as an internal monologue between two people in a restaurant and one partner realises halfway through the evening that they've lost their way in the relationship and that they need to end it. It's about anger, frustration with the unspoken, and the inability for two people to connect.
It's deliberately repetitive musically until the final 'eureka' moment analogous with the way that you can feel trapped in a relationship, going over and over the same patterns, arguments or behaviours, without anything ever shifting or changing until one of you says what you're actually thinking; 'I guess this is where we call it a day.'