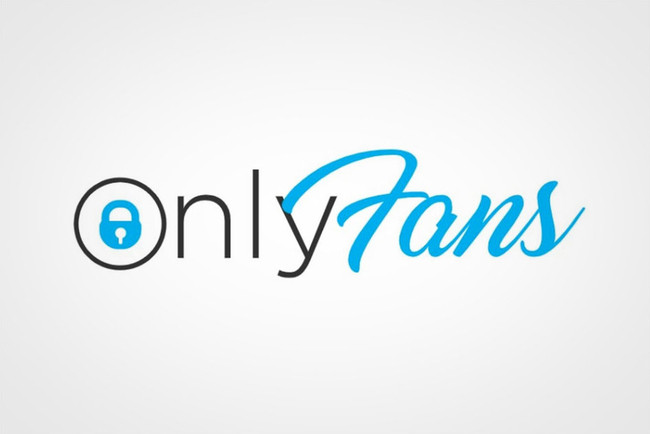 For any content creator, it's become essential to be present across all of the mainstream social media sites – Facebook, Twitter, YouTube, Instagram. But as creators are constantly looking for more ways to connect with followers – setting up personal sub Reddit accounts and Patreons with awards schemes for example – one platform has been propelled into the mainstream with the help of a few A-list celebrities.  
In 2016 OnlyFans was created with the intention of giving content creators more opportunities to earn income from people who subscribe to their content. It didn't place limits on the type of content that creators could share on there, meaning while musicians and various experts use it, it is also popular with sex worker and Instagram models, who have become the platform's primary users. By allowing creators to keep 80% of a price set by them, it provides an opportunity to earn a far larger income compared to many other social media sites.
Despite celebrities like Cardi B, Amber Rose and Tana Mongeau using the platform, the rise of OnlyFans hasn't been without some controversy and scepticism. Bella Thorne set a record when she earned over $1 million within 24 hours of joining OnlyFans in August 2020, causing backlash among sex workers on the platform who felt she had gentrified their profession. The reason OnlyFans is such an effective business opportunity is because it is optimized to benefit smaller creators and businesses, who, without it, would be giving content away for free.  
However the site now continues to be seen in a more favorable light, and having an OnlyFans account has become a normal supplement to other regular content on social platforms. Many influencers use the platform not to exclusively post explicit content, but to optimize on an opportunity to be paid for content that could be given away for free on Instagram. Many people will agree that their entire online persona should be seen as a brand, and more internet personalities are keeping this in mind when signing up. There are of course other onlyfans alternatives that influencers have been signing up for as well.
Brand owner, singer and former model Ekin Ozlen is one of thousands of online influencers using OnlyFans as an opportunity to monetize a large social following that doesn't produce any immediate or tangible income. Ozlen was approached by OnlyFans directly two years ago via Instagram with an invitation to join, but she declined. "I was apprehensive only because it wasn't really known yet and it would've been more challenging to move my following over back then," she explains. 
"But now people know of it and that's because influencers know it's lucrative. It's also an amazing experience for your followers as they really are on the receiving end of a unique user experience they just aren't getting anywhere else." Ozlen takes advantage of the opportunity to connect with her fans, even leaving them voice notes as well as a regular photo feed. She adds that the fact people are willing to pay a subscription fee incentivizes the creator to make it a priority to create the content for them. 
Ozlen is also part of a growing number of women combining her various disciplines into one 'brand package'. She is the founder and owner of the beauty brand Keracell, while also being a professional singer and Instagram influencer. OnlyFans has only acted as another string to her bow that gives her an opportunity to stronger establish her personal brand and online image. "I'm a business woman, bottom line," she explains. "I'm the owner and CEO of a whole different business outside of anything you see me doing on social media."  
The multi-platform user also explains that she believes strongly in having a "side hustle" that diversifies investments, and that during the pandemic people have been gifted with more time than ever to work on their own projects on the side. There's no doubt that OnlyFans has seen a huge surge in creators during the Covid era, with several reports detailing people joining the platform after losing their jobs due to the pandemic. 
Ozlen is certain we will see explosive growth on OnlyFans the way we have seen with Instagram over the past decade. "With influencers keeping 80% of revenue, why in the world would they not do it? I feel that the Covid era opened influencers' eyes to it." She adds: "It's a bright spot to see the concept and reputation evolving of platforms like OnlyFans, providing influencers some peace of mind in a very challenging and uncertain time." 
As for the stigma, Ozlen thinks it will soon be a thing of the past. "It's obvious it will only be a matter of time until other influencers and other even larger celebrities jump on board," she says. "I'm grateful to them for paving the way for the rest of us. It's brave and it's to be commended. They took risks. I respect that." 
Ozlen feels that being a model with the prestigious Ford agency provided her with the lessons about the value of maintaining your image. "My advice: don't give it all away for free while the platform itself just continually profits off your willingness to do so." 
Every new social media platform comes with a social trialling period where brands and online personalities watch with eagle eyes to determine if it will take off. OnlyFans comes with a little more uncertainty due to the nature of the content, and while the growth hasn't been as sudden as TikTok for example, all the signs indicate that the platform will be soon be fully accepted and utilised just like any other social media site.