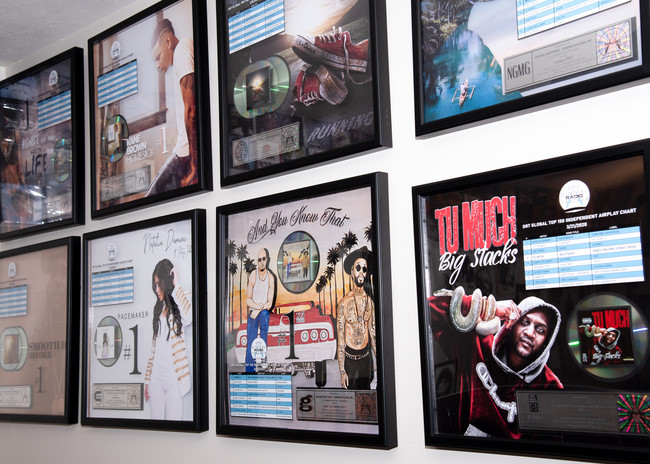 Please introduce yourself and tell us about your company.
My name is Michael Matthews and I am the founder of DigitalRadioTracker.com Inc. DigitalRadioTracker also known as DRT is a leading global internet radio monitoring company which tracks radio airplay of songs played on over 5000+ radio stations around the globe.
How did DRT get started?
It all started one day as I was talking to an associate. We started to notice that more and more of the songs that we were promoting were being played on digital radio. At the time, it was referred to as Internet Radio. As we began our research, we discovered that no one was really monitoring the activity of songs on digital streaming radio. As a record promoter, you always want to know what is going on with the songs you are promoting and be able to illustrate to your clients that you are working for them. In talking to some of the main monitoring companies, we found out that they were not interested in monitoring airplay on digital radio as well as some small-market FM stations. These stations are known to support new and developing artists and are much easier to garner airplay from. Being that this was a void in the music industry, we thought if no one wants to do it, maybe we should try and develop something. What started off as an internal software to show our clients that their song was being played at various levels of radio, has now turned into a global monitoring company – DigitalRadioTracker.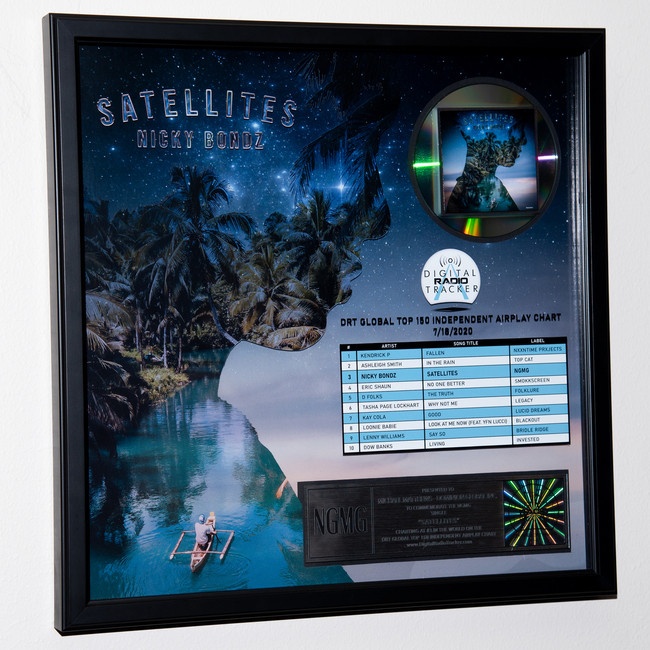 What are some of the obstacles you faced when creating DigitalRadioTracker?
One of the biggest obstacles in the beginning was finding believers. I had so many people tell me, "No one is paying attention to internet radio, there is no value there, no one is listening!" It was very discouraging to hear. I think when you are a forward thinker and a visionary you are going to get a lot of that. Not everyone can see your vision. It was extremely hard to get help, acceptance and financial partners. In some ways it is still that way to this day. The music industry as we all know is exceedingly difficult to break into. And when you are disrupting a space, no one is going to just jump on the bandwagon. A big part of overcoming it is simply time. I was determined to stick it out. Over the years, as technology evolved DRT have seen more and more individuals embracing digital streaming radio. Through this and perseverance we were able to convince the industry of our viability and that there is a lot of value in what DRT offers. Like anything, you must find those initial believers and grow your brand to becoming a credible source.
Who uses DRT and how is it valuable to them?
DRT is utilized by artists, publicists, managers, promoters, radio station programmers, DJs, music industry executives and more! The global airplay data that DRT collects is extremely useful to artists and record labels because they can use the information to book shows and tours, set-up interviews, sell merchandise or promote their songs to other radio stations to secure more airplay. Artists and record labels can also use the airplay information to assist in collecting royalties on their music and increase their fan base. Or they can use the data to develop promotional strategies and learn which markets to further promote and market their music. Before now, there was no other monitoring source providing this level of analytics for new independent artists and record labels to be able to monetize their brand. DigitalRadioTracker is the only company in the world to provide a FREE artist/song/broadcaster searchable database to our users which contains over 45 million song titles. This has been an invaluable resource tool for independent artists. Other monitoring companies charge to access their database. For artists that have been able to achieve chart recognition on the DRT Charts, have seen an increase in streaming numbers on Apple Music and Spotify. Many individuals use the DRT Charts for new music discovery as well as a research tool. And lastly, several record labels have discovered talent by investigating which independent artists are gaining traction on the DRT Charts!
Tell us about your certified plaques?
Our DRT Certified Plaques are some of the highest quality in the music industry. They are made using 100% Italian solid wood frame, superior quality printing on plexiglass and 3D raised inserts.  DRT is the only company in the music industry to use Augmented Reality technology in our plaques. This feature allows you to scan your plaque with your phone or tablet and it will play the artist's music video! To qualify, an artist must have a single charted on any of the official DRT Charts for a minimum of one week. This can be at any chart position from 2014 to present. We are excited for artists to have an accolade to display their success and enjoy a lifetime of memories with a DRT Certified Plaque!
Is it true that DigitalRadioTracker is monitoring BBC Radio?
Yes, DRT is the only company in the U.S. to monitor BBC Radio which is the largest radio network in Europe. DRT also monitors radio stations on other continents such as Asia, South America, Africa, and Australia.
What is your goal for the future?
Our strategy is to continue to educate the music industry and illustrate that DRT is a solid force by giving a voice to independent artists, small radio stations as well as small-market Terrestrial FM stations. DRT's goal is to be the first broadcast monitoring company in the world to track specialty shows such as DJ mix-shows, ministries, talk shows and more!
If someone wants to contact DRT how can they do that?
Our website is www.DigitalRadioTracker.com. The best point of contact is by email at digitalradiotracker@comcast.net or via social media on Instagram/Facebook @DigitalRadioTracker and Twitter @DRTRadioTracker.