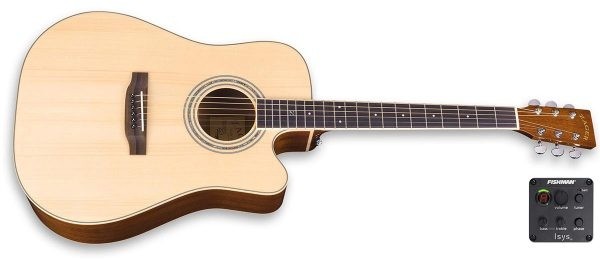 Zager Guitars has been helping artists make beautiful music for many years. The father and son team of Dennis Zager Sr. and Dennis Zager Jr. has carved out a remarkable niche for themselves in one of the most unlikely places imaginable for a music-oriented business.
While most people might suppose that setting up shop in Los Angeles or Nashville would be the best move for a guitar manufacturer, the Zagers chose their hometown of Lincoln, Nebraska, as their operations base. As the company grew, satellite offices cropped up closer to where the action is, but the heart of the enterprise still beats with honest Cornhusker pride.
If the name Zager seems faintly familiar, it might be because Dennis Sr. is the surviving member of the 1960s duo Zager and Evans, known for their smash 1969 hit "In the Year 2525". While the duo never made it much beyond the status of one-hit wonders, their one hit was a monster that still evokes memories due to its dystopian lyrical view of humanity's fate.
Even though the music business seemed to be done with Dennis after that one taste of immortality, he was not yet done with it. Dennis went on to found his own eponymous line of custom guitars that have been specially redesigned to make them easier and less fatiguing to play than a guitar featuring the normal dimensions.
These guitars have garnered a great deal of praise for their workmanship, their tonal qualities, and of course, for their ease of play. While they are not as well-known as such brands as Martin, Gibson, or Fender, the little father-and-son operation has built a reputation that is not to be sneezed at.
One might think that stuffing two fulfilling careers, that of a rock star and a successful businessman, into one lifetime would be enough for almost anyone, but Zager Guitars was just getting warmed up. Having been blessed in so many ways, the time had clearly arrived for Zager Guitars to share some of their good fortunes with those who could use a little extra luck in their life.
For their hometown school district, it appeared to be some kind of typo or practical joke. The district had never talked to Zager about any kind of assistance. They learned of the company's new interest in philanthropy when administrators received an e-mail that announced that the district was about to become the proud recipient of some 700 custom guitars manufactured by one of the premier boutique guitar builders in the country.
Only when the truck arrived with 696 guitars shipped in sturdy hard cases did the district administration realize that the offer was real. At a time when school districts nationwide have been reluctantly paring away all but the most essential features of their curriculum, this astonishing gift electrified music programs all across the district.
Nor did Zager Guitars forget about the additional costs that can sometimes be incurred by receiving an enormous gift. They generously added plenty of their own tailored instructional programs so that Lincoln would not need to buy stacks of expensive textbooks to properly utilize this donation. When all was said and done, some of the most at-risk children in the district had been given a chance to stay in school thanks to the availability of these many musical instruments.
Students who might otherwise have given up on school now had a reason to stay for this one subject that piques their interest. Nor are the Zagers finished with this one action. More guitars are on their way to districts nationwide. No matter how good their first two acts in life may have been, this one might be the real headliner.