It was with the release of their debut album, Arrival, that the pop-rock trio aliensdontringdoorbells landed. Securing features from tastemaker publications all around, it was clear that the music industry had something special on their hands. But who are aliensdontringdoorbells?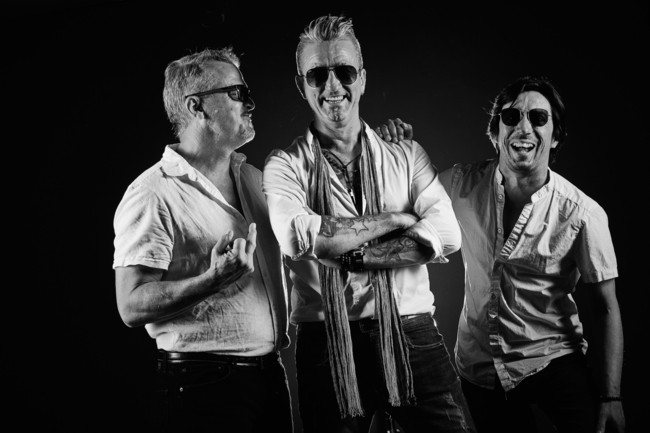 Let's start at the beginning. Hailing from the States, Spain, the Bahamas and the UK, aliensdontringdoorbells are a trio of classically trained pop rock musicians, with influences ranging from OneRepublic to Beck, and the end result is some of the most accessible rock jams to come out in recent years.
Arrival boasts tracks like heartfelt lead single 'Story', the rollicking 'Slipping Away' and the genre-bending 'Daddy Blues'. It's a romp through some of the most beloved conventions of rock 'n' roll, shaken up and remixed until they're nearly unrecognizable. Bringing a breath of fresh air into the pop-ier side of good ol' fashioned rock 'n' roll, or the heavier side of pop is aliensdontringdoorbells, who are only just getting started.