I've had the pleasure to write a number of articles now on this super-talented singer/songwriter from the Phoenix, Arizona area and she never ceases to amaze me with her natural abilities. I've said it before and I'll say it again while shouting to the Heavens and that is that this girl can SING! Every time Sophie opens her mouth, beautiful notes come rushing out. This Indie artist has such a depth to her voice and just an incredible set of pipes to boot!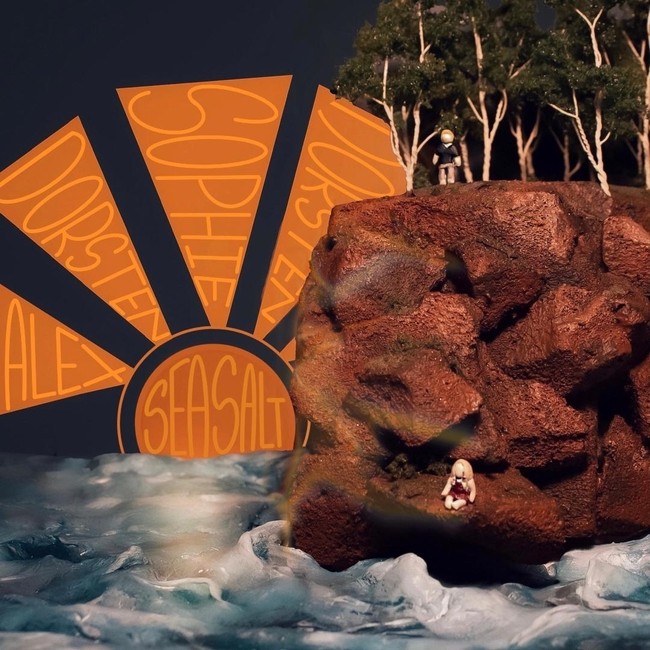 This new single, "Sea Salt", written by Sophie also features her equally talented brother Alex Dorsten. Alex impressively handled playing all of the instruments on the new song including: acoustic & electric guitars, bass and percussion. Alex also produced the single and added some backup vocal harmonies while Sophie took care of the lead vocals on "Sea Salt". Together, these siblings created pure magic and prove to be a real powerhouse duo!
"Sea Salt" truly highlights Sophie's finely-tuned vocals and you hear so much passion and soul coming through with one strong delivery. The listener will pick up on a standout vocal performance while also hearing catchy guitar strumming to go along with excellent instrumentation overall. As soon as you hit Play on "Sea Salt", there is an immediate impact on the listener. Sophie has a way of pulling you in with her mighty voice and then add in pristine musicianship from both brother and sister. This song will make you stop in your tracks and listen UP due to a commanding performance by Sophie and Alex Dorsten.
You can SKOPE out the hot, new single right here on Spotify:
Also, enjoy a live set from Sophie and her band performing a cover of "Fireworks" by First Aid Kit at Marquee Theatre in Tempe, AZ:
I say pass the "Sea Salt" and add some bright flavor to your day with this highly infectious tune! Shake the "Sea Salt" here, there & everywhere and just soak it all in! This is a fantastic release for Sophie Dorsten proving that brothers & sisters can get along just fine and even make tremendous music together. Spread "Sea Salt" for all to hear and just savor all of its rich qualities & elements. Indulge your musical taste buds with just the right amount of "Sea Salt" for your eardrums; you won't regret it!
https://sophiedorstenmusic.com/
By Jimmy Rae (https://skopemag.com/?s=Jimmy+Rae)