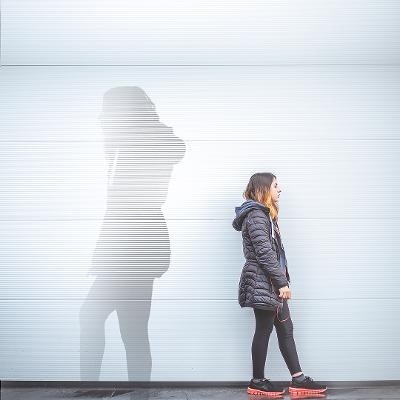 Irina Imme sings with grace and passion on the powerful "U & Me". Exploring the inherent messiness of relationships her lyricism has a poetry to it. Words are chosen with the utmost of care for she lets the songs roam. Arrangements play to her strengths for they have a chamber pop hue to them. Quite catchy she proves to have an uncanny ear for melody for every track is carefully grounded in a steady groove. Beyond the pop impulses, she draws from elements of dance, electronica, folk, and rock all neatly arranged in a way that is distinctly her own. Details matter a great deal for the multi-faceted, multi-layered sound possesses a tremendous sense of spirit.
Spotify: https://open.spotify.com/album/74o5SyHxOgbt9BJXgSlWG9
Stylistically the tracks occasionally touch upon Max Tundra's maximalist tendencies for the arrangements burst with an outpouring of energy. Her vocals have a soulful earnestness that possesses the confessional quality of Lana Del Ray's output. Beyond this, the chamber pop musings also have a quaint timelessness occasionally referencing Badly Drawn Boy at the height of his powers. However, her voice is distinct and her delivery far more poignant, for she appears to sing out of experience lending the stories a clarity that feels refreshing.
"I Don't Want U in My Life" captures the ins and outs of modern romance. Tension is built up in unexpectedly wonderful ways, with lyrics focusing on how social media makes the memory that much harder to fade away. Tenderness reigns supreme on the gentle "Talk to U". An expansiveness races through on "Back to Me" with jazz keyboards further adding to its sense of grace. With "Get Over U" a Beat Happening naïve quality takes hold, with twee lyricism effortlessly tying the entirety of the piece together with such care. Classical influences lend "How Am I Supposed to Love"" a stately regal quality for the whole of the piece unfurls with such majesty. Nicely stripping thing down to the essentials is the spaciousness of the intimate "I Don't Want U in My Life (Acoustic)".
"U & Me" shows off Irina Imme's prowess as a singer-songwriter, with clever odes and narratives that linger on in the mind.
https://m.facebook.com/Irina-Imme-300680307372261