PS The ReBels goes for a spirit of togetherness on the celebratory "Bumaye (ft. Kajad)". Lyrics explore the history of oppression showing the importance of rising above that harsh environment. Vocals further emphasize the suffering inflicted as well as the undeniable struggle that continues to this very day. Beats hit hardd with an emotionally resonance as the samples have a light bright atmosphere to them, one that feels the need to bring together instead of the need to separate. This positivity is only possible due to the strength that comes from presenting a united front.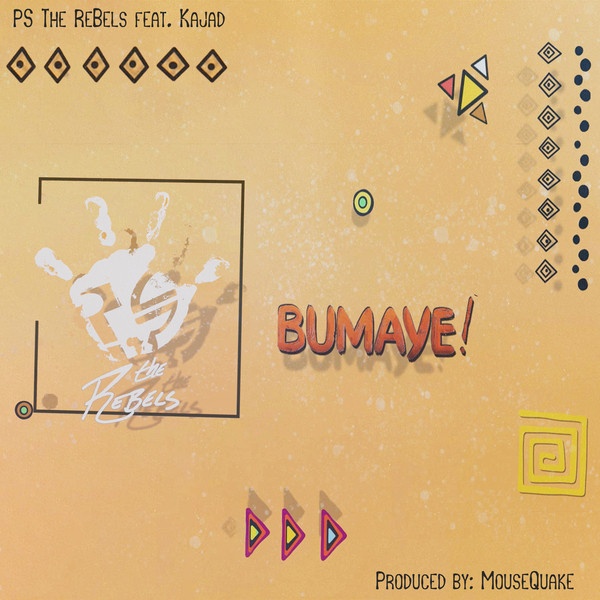 Nor is a moment wasted as the track rolls through in earnest. Bass here seems to nicely punctuate the power of the verses. Percussion further has a loose yet tactile quality to them. Samples nicely build upon this sense of a whole people's heritage. Flows are pure fire while they cascade down in a sheer force of nature, with every single word meant to show a need to feel so completely reassured. The tempo goes for a sense of community never rushed always taking the time to do things just right. Defiance nicely rests at the center of it all a need to find something more, something greater, to achieve one's aspirations. For the finale they let this all perfectly blend into a stream of consciousness.
"Bumaye (ft. Kajad) shows off PS The ReBels' uncanny ability to craft a track whose message lingers in the mind.