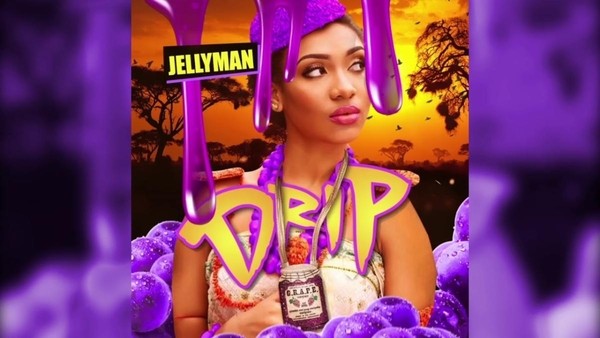 What's better than taking a trip to somewhere exotic? Taking it there with multiple beautiful women. It appears rapper Jellyman has the blueprint on how to have a really good time and lays it out for us in his new video for "Drip." The most important thing here is that you have to possess the drip to get these ladies' attention, so get your swag up.
Set in the desert, the purple-filtered visual directed by Picture Perfect features the G.R.A.P.E Records rapper sitting up on a Benz truck while the women dance, swim, and drink around him. The track has a distinct Caribbean feel to it, the synths playing in double time as Jelly sings "Shawty say she like my drip, Tell me where you wanna go, We can take a trip."
A party song nonetheless, and one both men and women can relate to. Especially the "let me shoot my shot, hope I don't miss" line. It seems Jellyman won't be missing any shots any time soon with efforts like this. "Drip" has been buzzing for quite some time now so the video shall serve to increase its reach and set him up for a big 2019 as we await The Lavender Project.
Check out the "Drip" video above and stay tuned for more sounds from this young man. In the meantime, keep the haters mad and a Rollie on your wrist.