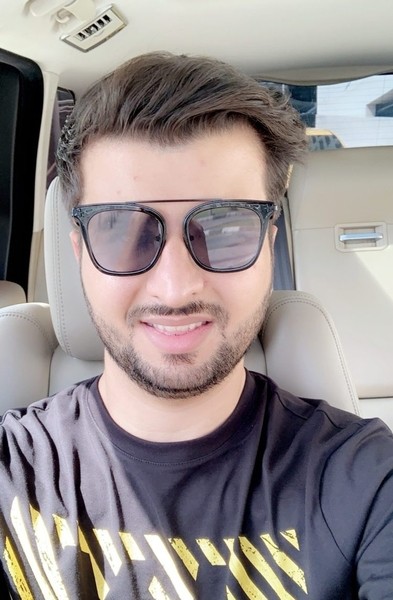 From 2000 to the current year, scientists and engineers have brought a great revolution in technology. Technology change is only meant to bring some changes in people's life. For example, before the invention of telephones, everyone communicated with each other through letters that took very long to reach the person. With the creation of telephones, everybody's life around the globe changed and became comfortable.
Certain people in the world want to bring changes in the world. They make efforts to serve humanity. Maher Alkhawndi is one of those talented and ambitious people. He is trying to invent the kind of technology that can make it easy for people to do every business type through the internet. He thought of this idea during the pandemic situation around the world that affected billions of people's lives by damaging the structure of their business.
About Maher Alkhawndi and his work:
He graduated from the American University of London. He always wanted to be an innovator. He studied the famous innovators who did an excellent service regarding the invention of technology. He learned about the qualities and line of work, which helped them during their inventions and tried hard to imply those qualities in him.
After all those hard-working, he develops several platforms that are now helping many people in the world of mobile and web applications. He is the owner of the following companies:
Jazly.com

MamacGroup.com

HaamApp.com

CazyMedia.com
These platforms are developed to focus on the developments of web and mobile applications as he is an influencer, too. Hence, his sites provide millions of users with tips and methods for taking your business to the heights of glory and success. Using SMS and Emails to inform millions of people about his inventions and new products has done great work in increasing the demand for his products in the international market. He uses a social media platform like Instagram to provide unique and young people in business with every kind of tips and motivation they need to grow their business.
Google verifies Maher in analytical studies. He spends a sufficient amount of time motivating and guiding young businessmen with every kind of information he has about the field. He guides people about how to bring their business to online platforms.
His Goals:
A great innovator is never satisfied with his inventions, no matter how many people are happy with it.
After providing more than enough guidance and inventions to the people around the globe, he is now looking forward to discovering the ways so that people can bring their business to online platforms like social media. Because of the pandemic situation worldwide, many businessmen have already taken their business to online systems. They are spending a lot of money to improve the quality of business. This pandemic situation forced Maher to think in the same way too. He is already making efforts to inform the world's people about his top-selling products through a social media platform like Instagram, SMS, and Emails. This method has helped in increasing its customers in the international market.
The HaamApp.com project is totally related to the current situation of the pandemic. It provides people with the latest news about the Covid-19 virus, the number of cases around the world, deaths and recovery cases, and strategies to avoid being the victim of this virus. Maher talks about his goal of providing service about marketing and strategy of developing your business in online platforms.