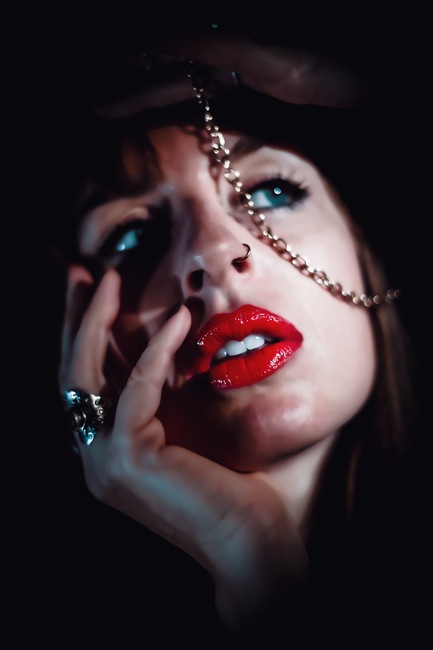 If someone were to tell me that my new favourite track would be a song with a moniker depicted from the recent lockdown, I might not believe you. Yet, the up and coming, genre-fusing musician Etoile Marley, has proven me wrong. With her freshly released single 'LockItDown', Etoile is providing some much-needed oomph to 2020. The spunky singer's music is a carefully curated concoction of the female powerhouses that came before her. Citing influences in the likes of Dusty Springfield, M.I.A and Portishead, Etoile expands on a canon of formidable female forces carving a space in popular music today. No rookie to the performing scene, Etoile fuels her musical escapades with her extensive experience as a dancer, actor and circus performer. With her previous single 'Cuffing Season' gaining over four-thousand streams on Spotify alone, it's evident that Etoile Marley is a woman on a mission, and if her recent single is anything to go by, she's succeeding.
Songwhip: https://songwhip.com/etoilemarley/lockitdown
'LockItDown' is a punchy, passionate and powerful single from the Australian-French singer-songwriter. Oozing confidence in every crevice, 'LockItDown' is an explosion of energy. With the immense input from producer Academic, a soundscape of jazz keys and perky percussion lay the foundations for Etoile's formidable vocals, with jazz elements swimming subtly throughout the song. Etoile flexes every musical muscle in this vibrant, vocally outstanding bop. With intricate lyricism, rooted in the empowering nature of rap, Etoile showcases just why she's a hot songwriter to watch this year. It was Academics influence that swayed this song from its original rocky hip-hop form — and we couldn't be more grateful. At its core, 'LockItDown' boasts the brilliance of Etoile's vibrant persona; it's clear why Etoile claims this is her favourite track off her upcoming EP coming out on the 27th of November. With two singles under her belt, Etoile is storming the music scene with a fresh, modern twist on archetypal genre tropes that she both employs and manipulates with ease. So this month, let Etoile Marley whisk you into her world of electric energy and good vibes — after all, what else do we have to as lockdown creeps back in.
Etoile Marley's Facebook: https://www.facebook.com/EtoileMarley/