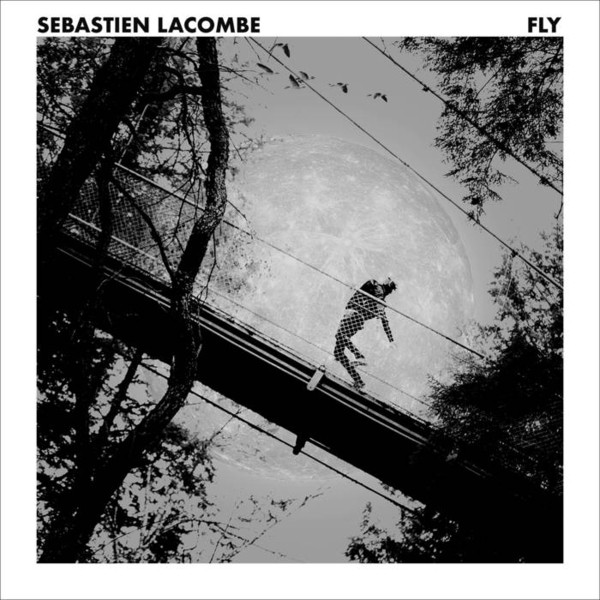 Rattling to life with a vitality that is rather grim for being the primary source of life gushing through the groove, "When the Devil Rides with Me" doesn't force its subtle melancholy upon us with any sort of urgency – instead, it lets singer/songwriter Sébastien Lacombe unfurl the moodiness in the music from behind the mic, one word at a time. Lacombe isn't interested in playing to a specific audience's tastes in his new record Fly; rather than trying to placate a mainstream listener with the trappings of a pop record or needlessly adorning songs like this one, "Mr. Suicide Man" and "I Am Who I Am" with inauthentic grit, he gives us some soul in all of its raw, uncorrupted glory. 
WEBSITE: https://www.sebastienlacombe.com/
Along with the deep cuts that give Fly a little extra meat on its bones, the lead single "My Thousand Dollar Car" makes for a particularly moving cocktail of pop songwriting techniques and an American-influenced brand of folk-rock tones and textures. Lacombe isn't hiding behind big metaphors or allusions to grandiosity in this track – he's incredibly eager to put his heart out on his sleeve here, even if it means sacrificing spotlight for intellectually-savvy poeticisms. 
Presence is a lot more important than virtuosic prowess in Fly's title track, "So You Say" and "Rise," and I found it really intriguing how adeptly Lacombe was able to convert unspoken vulnerability into a transcendent mood in all three of these songs. He isn't having to bring any ridiculous guitar solos or fanciful guest parts into this mix to get us on the edge of our seats; he's incorporating atmospheric tonalities and the essence of interpretive Americana, Canadian country and even a touch of retro Heartland pop into a single formula, and sounding startlingly simple (and not particularly experimental) in the process. 
There's a lot of compositional adventurousness to the overall construction of this album and its most climactic moments ("Gold in Your Soul," "My Thousand Dollar Car," "I Am Who I Am"), and if it were up to me, this attitude of Sébastien Lacombe's would become a standard feature in every LP he records from here on out. His swagger is off the charts when it needs to be, and yet he doesn't sound arrogant in any portion of the tracklist here. There are a couple of rough spots that lean on postmodern themes becoming a little typical south of the border, but all in all, Fly is as well-rounded as they come without sounding robotic. 
APPLE MUSIC: https://music.apple.com/us/album/fly/1500940570
I just got introduced to the collective works of Sébastien Lacombe recently, but I really like what I'm hearing in Fly and hope to discover more material like it soon. The Canadian indie circuit, as any critic worth their sense is more than aware of by now, is the hottest of any in the western world at the moment, but as competitive as his scene happens to be, Lacombe is the sort of character that I don't think any of us need to be too worried about. 
 Gwen Wagoner