Sam DeRosa delivers emotional pop perfection with latest single "Sad Faces" and additionally reveals a brand new video following the official premiere via Flaunt Magazine. "Sad Faces" comes at a time where we all need to take a moment to pause for a mental health check. The new tune is the third offering lifted from her highly anticipated debut EP The Medicine due out November 13th via Monument Records.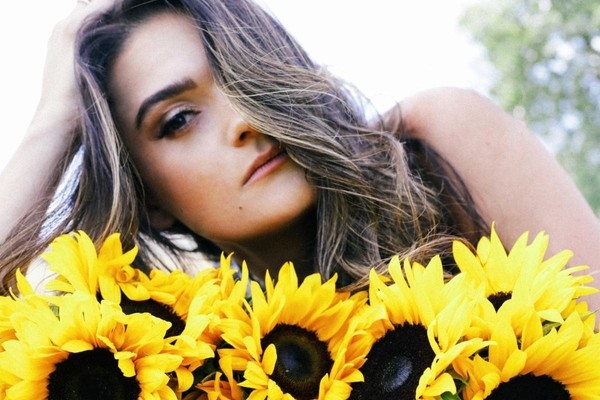 The NY-raised and LA-based artist elaborates on the COVID-19 era video, "I want every song on the EP to feel like a mood or color. Yellow is actually known as a color that makes people feel uneasy or anxious, so that's why there's a lot of yellow in the video." She also tells Flaunt Magazine, "With 'Sad Faces,' I wanted to make the song sound upbeat and happy while I talked about something difficult… I think as a songwriter who's now an artist, I'm learning to accept things I cannot change and to not worry too much about things being perfect. The mess is the fun part and my journey's been a wild one, but it's mine, so it's awesome and I'm thankful for it." Her pro-tip for self care and on managing your mental health? "Put your phone away for a little" and "quiet the noise" whenever you can.
– https://smarturl.it/SDSadFaces
"Sad Faces" details a powerful narrative, one that shines a light on mental health awareness in contrast with its upbeat melody. Refinery29 raves, "Sam DeRosa keeps it real —no, everything is not fine, and no, she doesn't know how to make those sad feelings go away. Her honesty is refreshingly relatable during times like these, but somehow, the upbeat pop melody backing the lyrics also gives us hope that things might turn out okay." The singer-songwriter's candid lyricism eclipses over a magnetic drumline that has you hooked instantly, positioning Sam DeRosa as not only a force behind the scenes but a new relatable face in the incredible squad of artists who are sharing sincere pop music with the world (à la Julia Michaels and Sasha Sloan).