Okay here we are midway through the week and we have got the awesome Natty Prophets here with the new single – 'Cherish'. Formed in 2018 Natty Prophets is a reggae band with influences of rock, rap and funk. We love the new single and overall vibes from this group. Join us today as we talk about staying positive in 2020, naming the group, the new single 'Cherish', and so much more. Be sure to follow them on IG or FB below as well.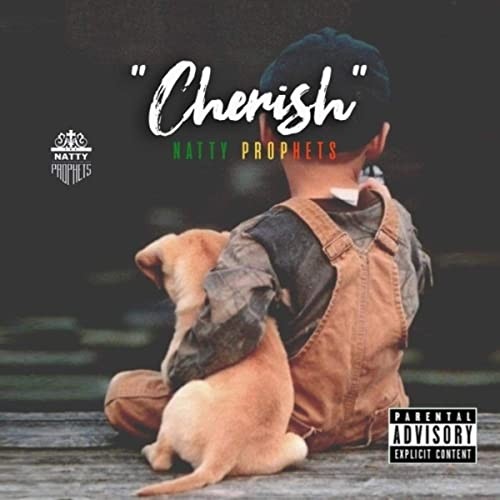 @skopemag: Where are we talking from today and how is your day going so far?
Good, we are at rehearsal in our studio in Temecula
@skopemag: The USA is in a rough spot with covid19, election, uprisings, etc. How do you get up everyday and keep a positive attitude?
We've been using the down time to record new songs.
@skopemag: So I love the name of the group – Natty Prophets. How did you come up with that name and how does it describe your message?
Guitarist Jesse Batiuk came up with the name Natty Prophets. We just wanted a reggae name that wasn't taken and that was the best name we came up with.
@skopemag: Offer us a brief on how you all came together and how music brought you all together?
Natty Prophets was started by singer Curtis Flow and guitarist Jesse Batiuk. They had worked together on previous projects and wanted to start a reggae band.
@skopemag: Being that there is 5 of you in the group – how do are able to coordinate practice time to focus on music and promos?
Weekends are when we practice and write songs.
@skopemag: I can hear in the music a reggae band with influences of rock, rap and funk. What bands/artists would you say has the most influence on you and why?
For this band, Bob Marley and Gregory Isaacs.
@skopemag: Your new single 'Cherish' is out now. Explain how this amazing song came to be from a melody to lyrics to release?
The guitarist Jesse Batiuk wrote the music, and singer Curtis Flow wrote the lyrics.
@skopemag: What is the message that you wanted to express with this song that regular folks could relate to especially in 2020 and how does the video do that?
To cherish everything as it grows just like the lyrics say.
@skopemag: When you are not making music, what else do you enjoy doing?
We all work and most of us have families.
@skopemag: Your social media and streaming is on point. Let readers know where they can stream and follow Natty Prophets?
http://www.instagram.com/nattyprophets