LA band All Things Blue today (14/10/20) release new single "Legend Of Chav", accompanied by a home-made video capturing the band in the heat of the Californian desert.
The latest taste of their debut album Get Bit (set for release December 11th), All Things Blue traverse genres and sounds with impeccable clarity. Fronted by India Coombs (or simply, Blue) along with guitarist and collaborator Jon Joseph – at once the band flirt with abrasive garage-punk, the next soaring psych-pop; with Get Bit eloquently weaving between the spirited psychedelia of Melody's Echo Chamber, the timeless proto-punk of Patti Smith, as well as hinting at inspiration from the likes of Garbage and The Cardigans along the way.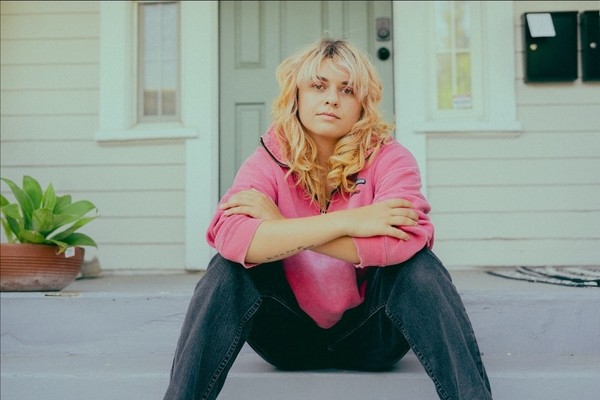 "Legend Of Chav" represents All Things Blue in their raw natural state. Laden with drunken psych-rock hooks and a wailing carefree melody, the new single was born from a demo India and Jon hashed out nearly 6 years ago, standing as one of the songwriting duo's earliest collaborations.
Speaking on the new single, India Coombs said: "I actually wrote the lyrics for 'Chav' when I was about 16 after I read a story about Marie Laveau: a midwife and Voodoo practitioner from New Orleans. As for the name, our old drummer Justin Chavez cruised by the studio so we had him lay down some drumzzz and I told him he had to name the track, hence Legend of Chav. Though I had to trick Jon into recording the tune, I think we both agree now that it would've felt wrong not to include Chav on our debut, if nothing else, because it's extra fun to play inebriated."