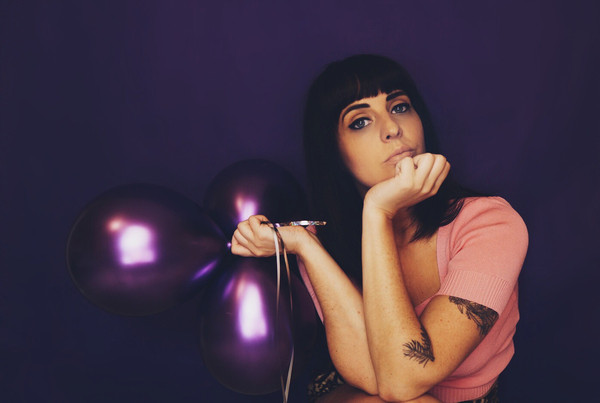 Pauline Andres announces the release of the synth-pop single, "Til the End of the World" on October 12. Is love luxury or necessity when the world seems to be coming to an end is the question that inspired "Til the End of the World". Celebrating vulnerability in times of crisis with strength and passion, the song is wrapped up in warm retrowave synths, melodic sirens, heavy basses, and carried by Andres' signature vocals.
Evolving from her Americana roots, Andres surprised everyone including herself with this 80's infused experimental pop song written and produced during the lockdown. "I've been quietly entertaining the thought of making electronic music for a while. I write songs every day and some of them call for a different approach. I'm still making Americana and Rock too. I don't care much about genres anyway. But when the pedal steel guitars stopped playing in Nashville because of the lockdown, I naturally turned to my keyboard."
Like many, Andres' life got severely disrupted when the COVID-19 lockdowns started in America, a couple of weeks after her Nashville neighborhood was destroyed by a historically violent tornado. Friends offered her their professional studio as a temporary shelter, where she wouldn't see a single soul for weeks. That very first night alone in the studio, she sat with an acoustic guitar and let Til the End of the World pour out. Two weeks later, the final mix was done. She produced and recorded it in total isolation while working on several projects for herself and others. She also shot the video in the gloomy corridor of the studio. As a result the song and video truly captured the essence of the Covid-19 darkness while proving that creativity always finds a way.