BSC consists of Chris Robertson (lead vocals, lead guitar), Ben Wells (rhythm guitar, backing vocals), Jon Lawhon (bass guitar, backing vocals), and John Fred Young (drums, backing vocals).  This release by the Kentucky band is their seventh, and will be available also on red transparent vinyl, Limited Edition CD Box Set and Digitally.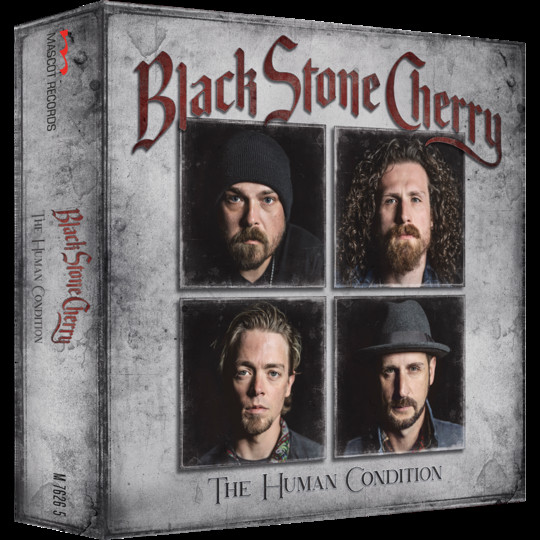 Ride is a good catchy song reminiscent of the Deep Purple type of delivery.  Don't Bring Me Down is their take on the classic Jeff Lynne ELO song.  A nice job of covering it.  They slow it down a bit with Ringin' In My Head, sort of 80's style.  The Chain returns to more of a metal feel with some nice guitar shredding, drum interaction.  When Angels Learn To Fly is a really nice song.  Live This Way is straight up metal delivery.  In Love With The Pain is a great track with catchy structure and 80's/90's vibe.  One of my favorite tracks, great soundtrack potential.  Again has a Southern rock feel to it.  If My Heart Had Wings is a great ringing ballad.  Another favorite track, another soundtrack cut.  Some Stories is a good conspiracy geared song.  Keep On Keeping On is a good way of delivering a positive message.  Devil In Your Eyes has that early metal sound going on.  Push Down And Turn rounds out the album with a metal theme, with the tempo and riffs speeding up.
BSC has all the elements to effectively combine a metal sound with various forms of classic heavy rock presentations.  The song style and content bounces around a bit, but in a good constructive way.  Some of the lyrics deal with social/personal issues the band wanted to address.  Nicely done.  Chris has that edgy voice with feeling that fits perfectly, and reminds you of a combination of other singers and styles you like.  He has the licks and chops, and the supporting cast is totally in synch.  I was impressed listening to this, where the originality really shows.  Time to check them out you heavy rock, metal heads out there!