For many years, Jamaica has been recognized for its delicious cuisines and beautiful places. Today, we bring you a talent from Jamaica which is raising the good reputation of her country, Wendy Nikola. She is not only popular in her native country, but also America and other countries.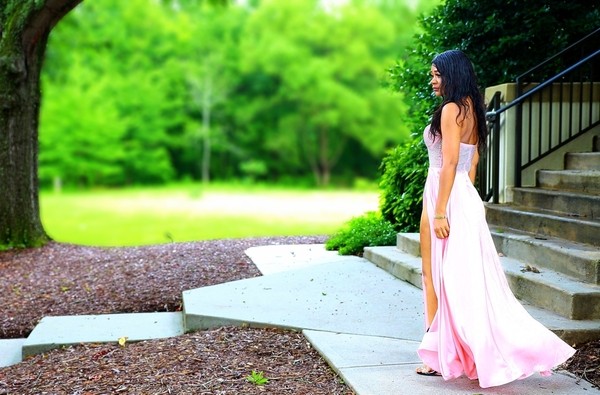 Introduction
Wendy Nikola, who is in her early 30's, making her way of success in the industry of music. She is a singer and writes her own songs. She is originally from the old capital of Jamaica, Spanish Town. For now, she is living in Miami, Florida and loving her life there. She is a gorgeous and sophisticated lady who is proving her worth around the world.
History
Wendy had a passion for becoming a singer from childhood, but she started her career as a musician when she came to Miami. In the beginning, she was working with a rapper/producer Luther Campbell's camp, which was famous for Uncle Luke 2 Live Crew. At that camp, she met her favourite hip hop stars Pitbull and deejay Honorebel who is another Jamaican singer with strong strings in Miami.     
What was her inspiration?
In an interview, when asked about her motivation, she said that locale has always been a major inspiration for great musical artists of the past, and Miami Beach has been no different for her.
Wendy Nikola as a Singer
Although she is a struggling artist, she has already given a new direction to the music. Mostly, she used hip hop beats in her songs which make people dance. Her each song is better and entertaining than the previous one. Wendy has been a part of the team of International Perform Union. She has done many collabs, events and live concerts. Hence, her music has got the honours from both party-goers and professional groups.  
Wendy Nikola's Songs
Till now, Wendy has worked on many projects on which she is very proud of. She writes all the songs she has sung. With being able to write amazing songs, people approached her to write songs for their moves and music. In April 2018, a famous model Keturah Hamilton, who knew Wendy from her childhood, contacted Wendy to write and compose a song for her movie. When she told her about the abstract and storyline of the movie, Wendy could not say no and started working on the project. Keturah wanted a Caribbean vibe in the music, and Wendy knew that there would not be a better candidate for that than Honorebel. With both collaborations, they released the song Lethalz which got a hit. Its promo has been channelled on many media stations.
Other than Lethalz, she has recorded various successful music like Real Love, Don't Be Mad and Its about Life. To listen to her songs, go to her YouTube channel at –
https://www.youtube.com/channel/UCqo0bDoJZRqAOtskzAFxF4Q
And do not forget to subscribe.