As much as it's been true of his past works, and especially those to have won him the respect of critics around the globe, I'm not sure that the groove and its magnificent power have played as big a part in making a song work Ronnue as it does in the new single and music video "That's the Way Love Goes." Covering someone as distinctive and one of a kind as Janet Jackson is no easy feat, no matter how talented the artist might be, but when listening to this Seattle-style cut of "That's the Way Love Goes," I can't help but feel like Ronnue was destined to sing this song for us this autumn. It's a cover through and through, but I would be lying if I said it wasn't one of the best I've listened to in a minute.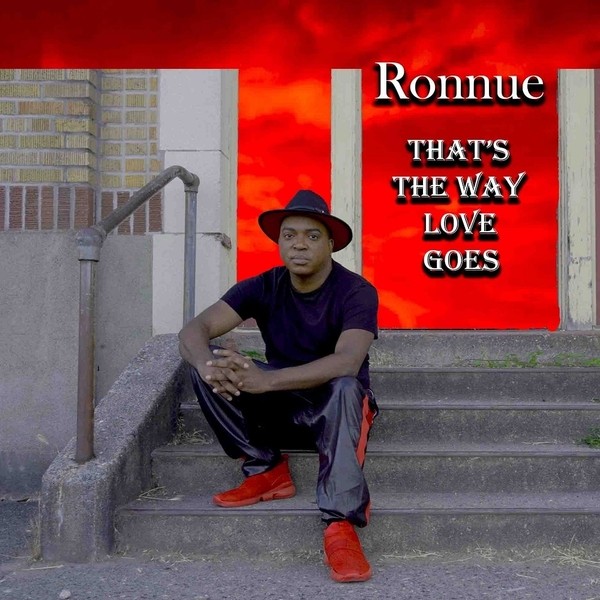 RONNUE FACEBOOK: https://www.facebook.com/ronnue
Beyond the beats in "That's the Way Love Goes," the verses here are seamlessly integrated with the music, seemingly to get us as wrapped up with the flow of instrumentation as we are the actual substance of the lyrics. The mood of the music, and more importantly, the way that mood interacts with the statements Ronnue makes here comes to us not through the questions he poses but via the answers he provides – the harmony, the rhythm, all of it is designed as to give him some room to really own the stage with his vocal. The execution is giving us all the context here, and not the face-value of the actual words he's singing to us. 
The production style employed for both the single and the music video made in support of its release steers away from over the top props and bombast, but I do think it feels like a bit of an expansion from the purely-DIY themes we experienced in the album Introduction 2 Retro-Funk. That record – which took home nothing less than a coveted Album of the Year trophy from Mark Druery and IndieShark.com – was almost solely defined by its hybrid aesthetics and loose-fitting, alternative filtration, but this recording seems a little more polished and radio-ready. Ronnue is ready for the next level, and that's obvious whether listening to this track closely or at a distance. 
Anyone who has been wondering what all of the fuss over Ronnue and his amazing music is about needs to get a hold of "That's the Way Love Goes" the next time they're browsing for new R&B beats, as it could be one of the best samplings of his artistry you're going to find in 2020. He's earned every one of the accolades he's been given by critics and fans in the last couple of years, and rather than trying to develop one element in his sound over all others, he's going in the more experimental direction of trying more untried concepts in his music – all in the name of adhering to an honest artistry. It's easy to like this guy, and especially when he's breaking down rhymes like he is in "That's the Way Love Goes." 
Gwen Waggoner