Ryan Todd Garza's single, "These Arms of Mine," is taken from his album Ekam. The song is a soft and gentle recording, featuring Garza's tender singing voice, which is placed atop acoustic guitar and accompanied by supporting violin. The track also includes organ running through it. It's a pretty, if extremely sad, song.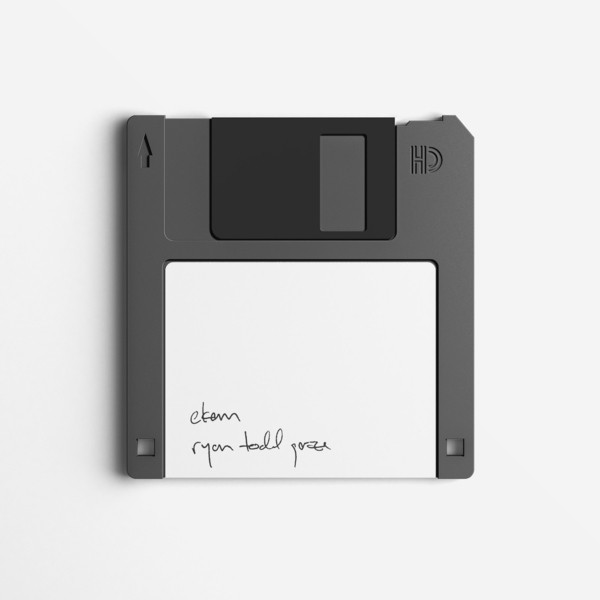 The album's title, Ekam, is likely the Sanskrit word for "one, single, solitary." The artwork is simple, showing only a computer disc, with the album title and the artist's name written on it. It's one of eight songs on the album.
You might assume the song's title to be a positive one. However, the song's lyrics are actually quite sad. A few of the song's lines state: "I can't help but think you lie staring up at the sky/In the arms of a guy who promises to keep you from every strife." He continues by saying, "I'd die just to be there." Then comes the title line: "Holding you again now in these arms of mine." He once held this other one in his arms, but now another set of arms is holding this former lover. Otis Redding had a hit with the same title, but his hurt was different. In Redding's case, his arms are longing to hold a woman – presumably, a woman he's never held before. "These arms of mine," he sang, "They are burning/Burning from wanting you."
Streaming:
https://open.spotify.com/track/0kebfav2CjaYVIVbh04DH0
In each case, it's the arms doing the talking. Yes, when it comes to love and romance, we often talk about the heart. However, there is a physical, more tangible expression of our feelings, which is accomplished with our arms. Either we can no longer hold what we once held, which is Garza's case, or we can't hold what we long to hold, such is the fate of Mr. Redding. Either way, our feelings – although they may come from our hearts – are expressed with our arms.
Garza sounds truly devastated by these circumstances. The last verse finds him admitting, "I can't bear to think you lie in the midst of the night/In the arms of a guy who promises to give you anything you'd like." This last line suggests there may also be an economic element to this love story. Perhaps this new lover has more money than he does and can give his lover material things Garza cannot give. All he can seemingly give her are two arms; but two arms that dearly love her.
There's so much we don't know about the relationship described in this song. First, how did the transference from one set of arms to another happen? Did Garza lose his lover because of something he did, or did his ex-lover give in to the temptation of another? We just don't know. All we do know, is that this man has lost someone dear to him.
https://www.facebook.com/ryantoddgarza
This song's quiet arrangement perfectly fits its subject matter. Garza is obviously reflecting on the one he's lost. He's not angry. Instead, he's sincerely sad. Now, all he has is this song to express this sadness.
-Dan MacIntosh