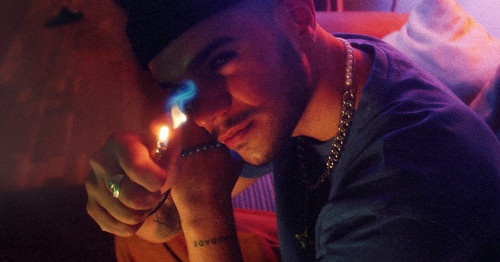 For most of us, it's safe to say, that this recent lockdown has halted even the best-laid plans this year. Yet for one rising star, the gift of time and solitude was far from wasted but used to birth the beginning of a blossoming musical venture. This captivating young creative is known as Raíz, a Swiss-born, Portuguese and Angolan singer-songwriter thriving in the creative hub of London. With a single out and an electric EP on the way, Raíz is emerging as the new voice of millennial pop. Whilst Raíz's moniker originates from the Portuguese word for 'root,' it's evident Raíz's musical foundations have deep roots in the indie-pop scene and 80s' electro-pop productions. With these roots digging deep, Raíz encapsulates the sound of a generation breaking archaic genre boundaries and fusing the fundamentals to forge a good hit. Citing influences in the likes of The Weeknd, Majid Jordan and Gashi, Raíz not only joins but expands on a canon of neo-RnB artists breaking down archaic genre boundaries, abating beloved vintage vibes with modern indie temperaments and getting us to groove all along the while.
Songwhip: https://songwhip.com/raiz2/nightmare
Raíz's latest single 'Nightmare' is the first in a saga of enticing electro-pop tracks from the innovative individual. This first single introduces us to tormenting love narrative that weaves itself through Raíz highly anticipated EP 'Saudade.' The vibrant track speaks of the heartbreak of a broken promise and then, in turn, the futile attempts to turn things around. Rooted at the heart of this serenade to loneliness is the striking spacious synths, sculpting a soundscape rife with intricate layers and hypnotic sound designs. Sailing over this rich landscape rides Raíz's vocals as he treads the delicate tightrope of intimate and commanding — and, boy does he do it well. Mirroring the push and pull of the central narrative in 'Nightmare,' Raíz delves in and out of aptly intimate, softer sides to his telling tones. Then, swiftly empowering us with his passionate, powerful pipes that inaugurate Raíz as an exciting act rising up this year. Driving the track is the heavy 80's influence, melting like butter into the alt-RnB soundscape. With over four thousand streams since the track's release a mere two weeks ago, it's evident this powerful debut is not going unnoticed — and whilst Raíz may be depicting his nightmare in his recent enticing electro-pop hit, for us, it's nothing but a dream to listen to.