So we are back at it on a Monday – a fresh week of new music here @skopemag. Today we are so excited to get to catch up with Circle of Sanity. Formed in 2008, CIRCLE OF SANITY combines an array of styles including hard rock, classic rock, and metal. The foursome of Josh, Sean, Warren, and Kevin have been busy promoting their EP – 'Celestial Mechanics'. We got to chat with the guys about the 'Celestial Mechanics' EP, the 2020 US election, not playing live due to covid19, and much more.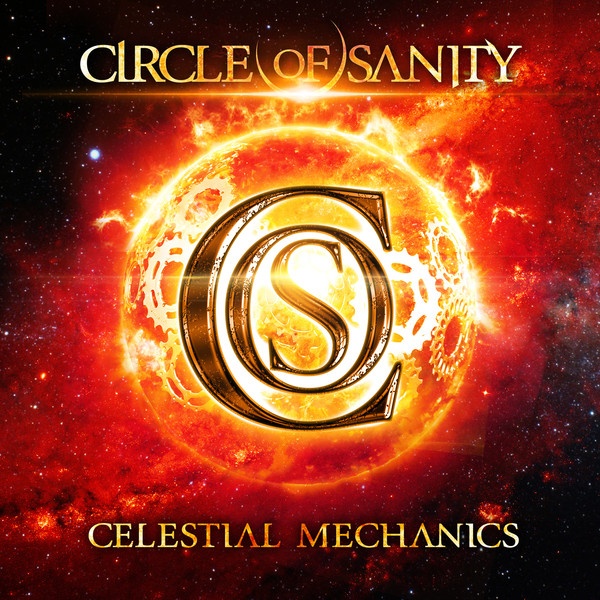 @skopemag – Where are we talking from today and how is your day going so far?
COS: Leesport, Pennsylvania. It's been a great day.
@skopemag: I am quite anxious about the upcoming election regardless of the outcome. Do you remain hopeful for the USA or are we all doomed?
COS: I definitely remain hopeful. I think there are still enough people out there that love and respect the principals this country was founded on and want to preserve that.
@skopemag: I love the name of the band – 'Circle of Sanity.' Please offer us info on how you came to name the band and how it invokes the music you create?
COS: Thanks! I came up with it because our band (The circle) was always a place where everything made sense regardless of what goes on in our everyday life. Its an escape that restores sanity.
@skopemag: I met my wife on Match.com and you found each other on http://bandmix.com. How did that work out so well and how long until you guys knew you had something special?
COS: I guess I could only say it was fate that made it work out so well. I'm the only original member left and the band has been through many phases and members over the years that were all good experiences. The sound never really changes because that comes from me.
@skopemag: How much time per week do you devote to the music and what roles do you play when it comes to social media and promotion?
COS: The amount of time per week varies so much. Some weeks it's every day for hours and some weeks I don't play at all. There hasn't been much going on with Covid, so it's been less lately. Social media is all me at this stage and so is promotion aside from the things Gene Foley helps me with.
@skopemag: I find I am most creative in the early morning. What kind of mood / environment do you create to become musically inspired?
COS: Thats hard to say because the creative muse comes and goes as it pleases in my world but if I'm trying to get myself in the mood to create it usually just takes me playing guitar in my studio or whichever one I'm recording in to get my wheels turning and just go from there.
@skopemag: Prior to Covid-19 you toured quite a bit. What do you miss the most about playing live and have you attempted any live stream shows?
COS: I miss playing for crowds the most. I have done some solo acoustic streaming on open mic quarantine groups on facebook. It's alright but not the same as having an audience interacting with you.
@skopemag: I really love the 'Celestial Mechanics' EP. How long did those six songs take to put together and where did you record/master?
COS: Thanks! The EP was done in six eight-hour sessions by only three people. Myself, Carson Slovak, and Grant McFarland. The three of us did all of the playing and production and they did the mixing and mastering. It was done at Think Loud Studios in York, Pennsylvania.
@skopemag: When you look at the current hard rock, classic rock and metal genres, where would you say makes Circle of Sanity stands out and offers music lovers something unique and fresh?
COS: I would say that it's unique because it encompasses elements from all those genres and brings them all together. I have such a deep well of influences that span so many decades of music to draw from that it just turns into a rich rock/metal stew.
@skopemag: I love the song 'Poison Pill' – please offer some background how that song came to merge the instruments, the vocals & the songwriting?
COS: It started with the riff as most of my songs do. Then I came up with the chorus and interlude pieces. Once that was done I went back over it and added the other guitar parts where I felt the song needed to feel more full. Lyrics and vocals are always the last thing I do. I come up with a melody line and then fit the words and syllables into the framework of the melody.
@skopemag: When you are not making music do guys hang out and what other hobbies do you have?
COS: I have so many but my favorites are riding my Harley, Golf, Tennis, Pool, Chess, and Snowboarding.
@skopemag: What platform can we stream your music and where should we follow you via socials?
COS:
https://open.spotify.com/artist/0k4GvaTi8aD5NgiV0QXddY
—
https://soundcloud.com/user-235045999
—
https://www.youtube.com/channel/UCmtpWMmUepAq9_6gCYZ0YwQ