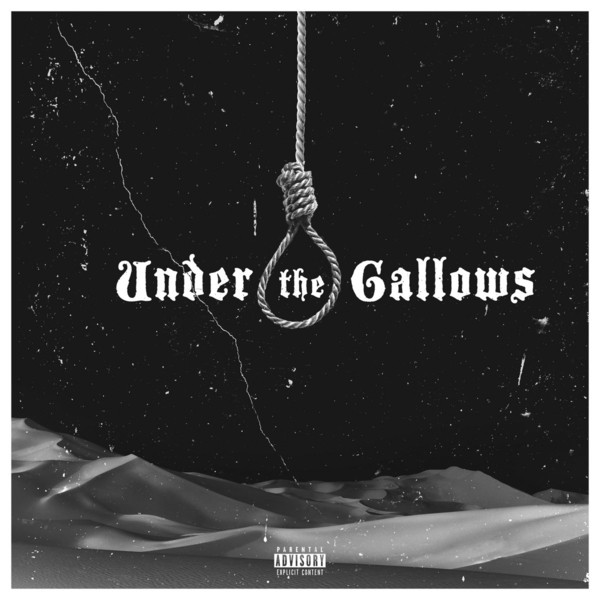 Under the Gallows revel in a dark brooding series of vignettes on their self-titled debut. Pain, loss, salvation, and searching rest at the center of the entire sound. They deliver these narratives with so much fire and passion. Vocalist Brandon Gallemore opts for a commanding presence for his voice conveys so much anguish with a virtual pleading for something better. Sam Thiebaud's impeccable guitar work weaves its way alongside Brandon, as it seems to soar up into the sky. Elements of americana, folk, grunge, with an anthemic approach works wonders. Best of all they seem to neatly play off each other as the album has a force of nature fierceness to it.
Bandcamp – https://underthegallows.bandcamp.com/releases
Spotify – https://open.spotify.com/artist/1ZrUnd8d7STYDbF1Jyqz6f
Alice in Chains' influence can be felt along the entirety of the album. From the bleak subject matter to the soul-searching that occurs throughout, the Alice in Chains' bleak grunge outlook seems to radiate throughout. Beyond the grunge though there are hints of the grand Texan psychedelic tradition, as the acid-fried freak outs of the electric and acoustic guitar at times conjure up the haunted beauty of the 13th Floor Elevators best pieces. Everything about the sound seems to sprawl, for the group goes for a gargantuan take.
"Your Way" weaves a wide web with the lyricism going for a moody atmosphere. Aptly named "Insomnia" captures a bleary, dazed quality. The racing tempos of "God's Plan" goes for a feral animalistic quality with the whole sound dashing forward. Reflective to its core is the low-key affair of "Everyone Dies". Spacious guitar licks expand into the infinite with "Pigs". With the careful buildup of "Goshdarned" a gothic southern rock presence prevails. Slower and more massive is the meditative cycles of "Leave the Piece". Going for a spaghetti western swagger is the defiant "I'll Go Alone". Giddy energy underpins "Always, Yes Always". Quite beautiful "Driven" has a late-night noir quality to it for the song has a cryptic mystery at the heart of it. Economic grooves drive "Secrets". Hallowed ground is explored in earnest with "Those Days" featuring hooks aplenty. On "Charlie" they bring things to a close, as their fondness of the blues is in full view.
With their self-titled album, Under the Gallows prove to be masters of storytelling with compelling characters richly drawn.
Instagram – https://www.instagram.com/underthegallows